Nov. 20, 2013
MY FRIENDS, SATAN DESIRES TO SIFT YOU AS WHEAT!!!
Luke 22:31-32 And the Lord said,"Simon, Simon! Indeed, Satan has asked for you, that he may sift you as wheat.  But I have prayed for you, that your faith should not fail; and when you have returned to Me, strengthen your brethren."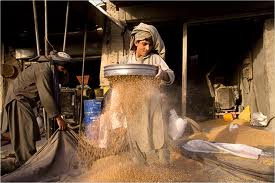 Sifting wheat during Christ days was a two stage process. The first step in the process of sifting wheat is to loosen the chaff from the edible grain, which is called threshing. To do this is to spread the wheat onto a floor made from stone, or concrete and to beat it with a flail.
The next step is called winnowing, where the loosened chaff is removed from the grain, by throwing the grain in the air, where the lighter chaff would be blown off by even a decent breeze. The heavier grains would fall back to the ground below where they were thrown, then gathered and prepared for the market.
My friends is it not obvious as we study Gods word that there are boundaries, and protocol, even Satan as a created being like you and I must abide by in GOD'S UNIVERSE. And what is so amazing is if Satan knows this why have we allowed ourselves to "fall short of the glory of God" as we move closer into the final stretch of our journey that Christ has placed us on.
So my main point I need you to focus on today is, if God does allow us to be SIFTED AS WHEAT BY SATAN it is only to
strengthen our fragile faith for "He's preparing His Children for something we cannot handle right now, He's making us ready Just because He loves us, while providing what we need To carry out the final phase of this journey"
Because God knows our character, and like Peter his only objective is to make us stronger through adversity, and afflictions and the day to day trials of our life. Yes my friends sometimes our Father loosens His reigns just enough to allow our faith to take hold because He knows "WITHOUT FAITH IT IS IMPOSSIBLE TO PLEASE GOD…."Heb 11:6
"But we must also tell ourselves "If God is for us who can be against us" the problem is when our passion to watch, and pray becomes obsolete as we begin to allow the affairs of this world to have more of an influence over our life, then God, and His plan that we take the good news of Salvation to a fallen world.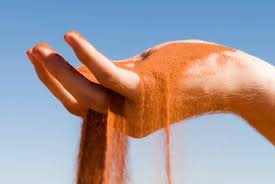 And once we allow that to happen we then lose focus on our Eternal Salvation. My friends there is a spiritual warfare that is being fought over our souls daily. SIFTING becomes part of that process where our character, like the wheat has to be rid of all its coarser, and impure particles.
But it's part of the purification process that must take place to secure a character like Christ. So GOD ALLOWS SATAN TO SIFT HIS CHILDREN. So today I need you to understand what I am learning each day about this great controversy.
Satan does play a factor in our Salvation, in that as Satan tries to crush and destroy us through his SIFTING PROCESS, and our faith holds firm. Christ can then present us to His father as His Children, who are "a Brand Plucked From the Fire?"
And my friends please don't worry about SATAN" SIFTING PROCESS for "There hath no temptation taken hold of you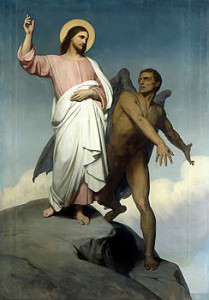 but such as is common to man. But God is faithful; He will not suffer you to be tempted beyond that which ye are able to bear, but with the temptation will also make a way to escape, that ye may be able to bear it." 1 Cor 10:13
OH MY GOD WHAT A WONDERFUL GOD WE SERVE. And the part I really love the most is when my faith has passed the test, and MY GOD can then brag on His faithful and say "Hast thou considered MY CHOSEN, that there is none like HIM, OR HER in the earth, a perfect and an upright MAN OR WOMAN, one that feareth God,  and shuns evil?
MY FRIENDS  time will run out one day soon. In Judges 21:25 it tells us In those days there was no king in Israel: every man did that which was right in his own eyes. As we look at the world today it is just about at that point. And so I am  going to be frankly honest with you today.
If Satan is not SIFTING YOU AS WHEAT, PLEASE MY FRIENDS FALL ON YOUR KNEES  NOW, AND PLACE IT ALL BEFORE THE LORD UNTIL GOD HEARS YOU, AND YOU CAN HERE GOD say"I, the Lord your God, hold your right hand; it is I who say to you, "Fear not, I am the one who helps you." Isaiah 41:13 For I know SATAN DESIRES TO SIFT YOU AS WHEAT But I have prayed for you, that your faith should not fail.
So my friends today. Stay focused, remain faithful, love one another and endure till the end and never forget to STUDY&PRAY