July 21, 2014
"THE EMANCIPATION PROCLAMATION" ENDED SLAVERY, OR DID IT?
SLAVE: a person entirely under the domination of some influence or person: My friends those who remain slaves to self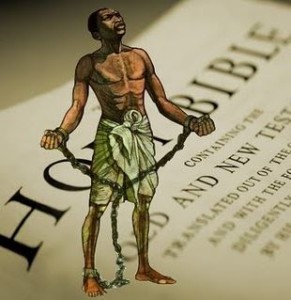 and a appetite for the things of this world that the forces of evil places before us will forever fail, in perfecting a Christian character.
So as we near the close of this life's history, Satan's temptations, and the passion for the things of this world, will be more powerful and more difficult to overcome. But Satan can only attack our weakness and infirmities when we allow the affairs of this world to outweigh our relationship with God and the amount of time we spend each day in studying His word and doing His will.
Remember "We wrestle not against flesh and blood, but against principalities, against powers, against, the rulers of the darkness of this world, against spiritual wickedness in high places, Wherefore take unto you the whole armor of God, that ye may be able to withstand in the evil day, and having done all, to stand… Above all, taking the shield of faith…And  the sword of the Spirit, which is the word of God…Praying always with all prayer and supplication in the Spirit… Eph.6:12-18 (NKJV)
So Remember those who will not regulate their mind and body by the principles, that are set before us in God's word,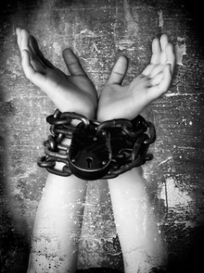 will forever be under the domination of Satan our SLAVE MASTER as he lays out our agenda each day as to our eating habits, where we go, what we see, what we say and what we do, he then controls our life.
My friends an incorruptible crown, and eternal life, is before us. And only God's Word and Spirit will sustain us in maintaining a proper physical, mental, and spiritual fortitude in all we do in the sight of God, as we race for that eternal crown, Paul states in 1 Cor. 10:31 (NKJV) "Therefore whether you eat or drink, or whatever you do, do all to the glory of God."
Also "Beloved, now we are children of God, and it has not yet been revealed what we shall be, but we know that when he is revealed, we shall be like Him, for we shall see Him as He is." 1 John 3:2 (NKJV) consistent with this, we must be like our Savior in all things that pertain to our Mind and Body, as we allow the Spirit of Christ, to transform our character to be like Christ.
God knows that we need not more of what this world has to offer, but more grace, love, mercy, His word and His Spirit. My friends "If we ever needed the Lord before We sure do need Him now" because if we allow the world to rule our mind and body then the final result will be the disintegration of the spiritual part of what God is attempting to create in us through His Spirit.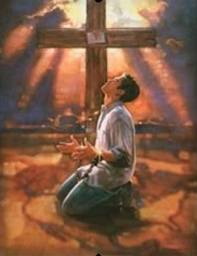 As our first parents lost Eden by not trusting God's word, our only hope of regaining what was lost by our first parents is through the firm denial of that voice that speaks to us each day that says "All this I will give you,"..,"if you will bow down and worship me. " Matt. 4:9 (NIV)
Remember as Christ was tempted to bow down to Satan, His words were one's we as Christians should all use as Christ prepares our character for His pure and holy kingdom. Then Jesus said to him, "Be gone, Satan! For it is written, You shall worship the Lord your God and him only shall you serve." Matt. 4:9 (NIV)
In addition,"Man shall not live by bread alone, but by every word (and not just the words we deem appropriate for our lifestyle) but every word of God" While allowing the power of His word to dictate our lives as we follow the dictates of reason and conscience through the renewal of Gods Spirit each and every day as we tell the god of this world, with no reservation MY GOD OF LOVE IS A JEALOUS GOD AND HIM ONLY WILL I SERVE!!!
So my friends today. Stay focused, remain faithful, love one another and endure till the end and never forget to STUDY&PRAY