May 19, 2015
MY FRIENDS, MOVING TOWARDS THE SOUND OF CHAOS, IS IT WISE?
The Marine Corps have a new commercial title towards the sound of Chaos "Where chaos looms, the Few emerge. Marines move toward the sounds of tyranny, injustice and despair with the courage and resolve to silence them. Marines face down the threats of our time." "Anyone can follow a path but few make their own"
My friends, if you are a child of God  who is willing to give it all to the Master, we must make a path for Christ to enter into our hearts as we take that same path towards the sound of chaos, if our intentions are to make it across the finish line into the promise land. God has given each of us a mandate and that mandate is to move towards that sound.
In addition, His faithful few must emerge as warriors for Christ as we put on the whole armor of God and move towards the sound of the tyranny that comes from the god of this world that has taken the world by storm as he leads those with no hope to perdition.
But we must also maintain the courage and resolve to stand up for Christ though the heavens may fall and the earth may pass away, as we continue to move as we cling to our faith with a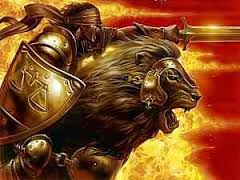 passion and a crucified and risen Savior who will return one day to take his children back home to a place "Eye has not seen, nor ear heard, Nor have entered into the heart of man The things which God has prepared for those who love Him." 1 Cor. 2:9 (NKJV)
My friends, all the paths of time, history and prophecy converge at Calvary and Christ second coming. Satan is a clever strategist who knows, if He can keep you and I focus on the things of this world, the sound of chaos and what we as God's chosen must do for those in despair who live with no hope will become secondary.
Christ has ask His people to watch for evidence of His approaching return "Now learn a parable of the fig tree: When his branch is yet tender, and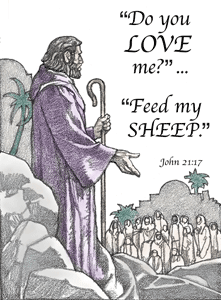 putteth forth leaves, ye know that summer is nigh: So likewise ye, when ye shall see all these things, know that it is near, even at the doors Matthew 24:32-33 (KJV)
The world is in Chaos, we hear the sound but it must become personal, we have to see the Chaos of mankind as Christ saw it  "And when he drew near and saw the city, He wept over it, saying, "Would that you, even you, had known on this day the things that make for peace! But now they are hidden from your eyes." Luke 19:41 (NKJV)
Today Christ is telling us to go! Like Paul said to King Agrippa when the King  told him he was mad "I know about these matters, and I speak to each of you with confidence, since I am persuaded that none of these things escape your notice since this thing was not done in a corner. King Agrippa, do you believe the prophets? I know that you do believe."Acts 26:26-27 (NKJV)
God's love grace and mercy allows us to continue to hear the sound of Chaos, it has not been "done in a corner" the prophets and  prophecy in God's word has given us a detail account of the sound from in the beginning, to Christ second coming. But soon my friends, the sound will end, but today Christ is saying to His children "Feed my sheep."
So friends stay focused, remain faithful, love one another and endure till the end and never forget to STUDY&PRAY