Aug. 18, 2015
MY FRIENDS THE COURSE WILL BE GRUELING, SO WHERE IS YOUR FAITH?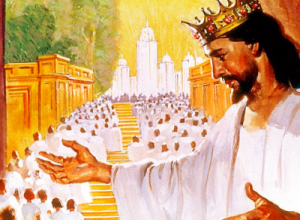 "Worthy is the lamb that has ask us to bear our cross and follow Him as we "lay aside every weight, and sin which clings so closely, and let us run with endurance the [grueling] race that is set before us, looking to Jesus, the founder and perfecter of our faith, who for the joy that was set before him endured the cross" Heb. 12:1 (KJV)
Consider him who endured such pain, ridicule and hostility, who died for our sins just so that we will not grow weary or fainthearted, but will endure the grueling course that is before us till the end as we out distance the god of this world "along with a great multitude which no one could count."
Representing "every nation tribes and peoples and tongues," and my friends I now need you to make it personal as you see your self standing before the throne and before the Lamb, clothed in white robes, and palm branches" Rev. 7:9 (NASB) singing Worthy is the Lamb who was slain Holy, Holy is He.
Each of us who are heirs to the kingdom of God who are looking for Christ soon return, we are now headed into that final stretch to the finish line, and we must ask ourselves, are we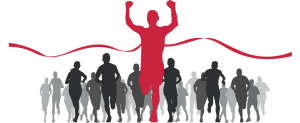 moving as strong  in finishing up Christ work here on earth as we did when we first started this race?
With the help of the Spirit of God, are we spreading the good news of Christ saving grace to our friends, family, love one's, co-workers, neighbors and a world that has lost sight of the saving grace of our savior? And are we constantly asking the question; what must I do to be saved.?
Consistent with this, our desire, our goals, our passion, our focus, our faith, our endurance, our prayers, and the never ending study of God's word, must never become secondary, even though to finish strong, will be very grueling.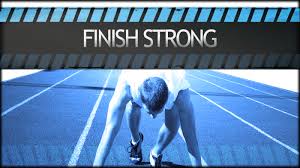 But we just have to believe and trust God that he is in control of our destiny if we will only give it all to Him as we allow self  to die daily and not when it is convenient or fits into our busy schedule or between our favorite TV programs. We must also pull the field around behind us, by first keeping everyone encouraged.
As leaders, we must Model the way as we Inspire a shared vision which is crossing over into the promise land and always reminding the rest of the field, that once we cross that finish line with torch in hand, no matter what place we come in, if we have faith, and believe, and stay focused, and study the course which is the word of God, we will all receive the ultimate prize life eternal.
For we must continue to "Press toward the mark for the prize of the high calling of God in Christ Jesus." So today as you stand at the crossroads of life It will be a painful time in a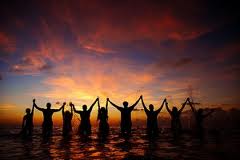 Christian's life who through their faith is determine to give it all to the Master. but the reward my friend.
"Eye hath not seen, nor ear heard, neither have entered into the heart of man, what God hath prepared for all that love him." But only if we believe, never surrendering to the enemy, but giving our all to the Master.
"For wide is the gate and broad is the way that leads to destruction, and there are many who [will] go in by it. Because narrow is the gate and [grueling] is the way which leads to life, and there [will be very] few who [will] find it." Matt. 7:13-14 (NKJV)
My Friends, where there is no vision, the people perish…..Proverbs 29:18 (KJV)