Sep. 19, 2015
MY FRIENDS, IS IT IMPOSSIBLE FOR SELF TO COMPLETELY DIE?
My friends what we will never understand until our journey takes us into the Promise land is the hurt that our God must feel when He sees one of His Children going through the storms of this life and He must remain silent.
But He knows if our character is to be "safe to save" for His kingdom we must take responsibility for our actions in allowing self and the god of this world to control our destiny. But No greater love, then our God who looks beyond today and sees how He can shape our Character in preparation for the promise land.
"So when we don't understand and when we don't see his plan when we can't trace his hand or Feel His presence or hear His voice please trust His heart, because he sees the Master plan because He holds our future in his hand, (Babbie Nason)
"So don't live as those who have no hope." For God is our only hope but He is also preparing us for eternity. But remember as we seek the presence of God in His word, it becomes a mirror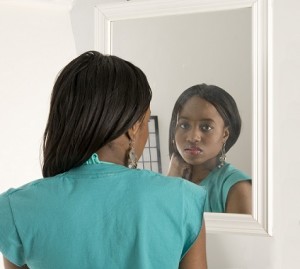 to our lives and how we should be living.
Consistent with this, as we look back and focus where God has brought us from, we must then realize as we continue to look in that mirror, how far short we have fallen from the glory and purity of God and of the high standard set for us by Christ because self is still alive.
"For if anyone is a hearer of the word and not a doer, he is like a man who looks at his natural face in a mirror; for once he has looked at himself and gone away, he has immediately forgotten what kind of person he was. James 1:23-24 (NASB)
So God sometimes in His silence is only trying to get us to see we still have things in our life that is not in accordance to His will, because somehow we have allowed self to re-enter our life when at one time He was dead.
Luke 11:21-22 (NASB) tells us how that happens, "When a strong man, fully armed, guards his own house, his possessions are undisturbed. But when someone stronger than he attacks him and overpowers him, he takes away from him all his armor on which he had relied and distributes his plunder."
So we must never fool ourselves into thinking we can out think Satan "For we are not fighting against flesh-and-blood, but against evil rulers and authorities of the unseen world, against mighty powers in this dark world."
So "When an unclean spirit goes out of a man, [or woman] he goes through dry places, seeking rest; and finding none, he says, 'I will return to my house from which I came.' And when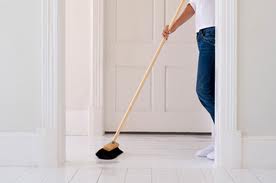 he comes, he finds it swept and put in order. [and so he returns]" Luke 11:24-25 (NKJV)
But my friends, the god of this world returns and brings self with him only because we have become inactive and complacent. If we truly seek God's presence, we must realize serving God and spreading His good news and studying His word daily is the only way self will completely die and then the life we live is through the faith we have in Christ Jesus.
In addition, we must remember, with self dead, "as Children of God; it has not yet been revealed what we shall be, but we know that when He is revealed, we shall be like Him, for we shall see Him as He is."1 John 3:2 (NKJV) Oh what a day my friends, what a day.
My Friends, where there is no vision, the people perish…..Proverbs 29:18 (KJV)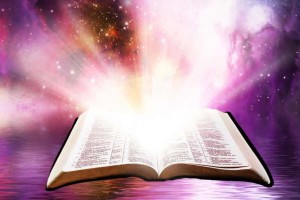 .