Nov. 17, 2015
MY FRIENDS, THE ENEMY KNOWS ALL THINGS WERE NOW ACCOMPLISHED DO YOU?
Christ Himself said it was finished "Jesus, knowing that all things were now accomplished, that the Scripture might be fulfilled, said, "I thirst!" Now a vessel full of sour wine was sitting there; and they filled a sponge with sour wine, put it on hyssop, and put it to His mouth.
So when Jesus had received the sour wine, He said, "It is finished!" And bowing His head, He gave up His spirit." John 19:28-30 (NKJV) My friends "all things were now accomplished."
"The battle had been won. His right hand and His holy arm had gotten Him the victory. As a Conqueror He planted His banner on the eternal heights. Was there not joy among the angels? All heaven triumphed in the Saviour's victory.
Satan was defeated, and knew that his kingdom was lost,… Satan saw that his disguise was torn away. His administration was laid open before the unfallen angels and before the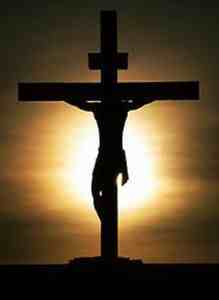 heavenly universe. He had revealed himself as a murderer.
By shedding the blood of the Son of God,…. Yet Satan was not then destroyed. The angels did not even then understand all that was involved in the great controversy. The principles at stake were to be more fully revealed. And for the sake of man, Satan's existence must be continued.
Man as well as angels must see the contrast between the Prince of light and the prince of darkness. He must choose whom he will serve." (E.G. White Desire of Ages pp 758, 761) And my friends, Christ will never make that choice for us.
The plan of Salvation has been laid out and now Christ makes a personal invitation to His Children; "choose you this day whom ye will serve," or "How long will you falter between two opinions? If the Lord is God, follow Him; but if [Satan], follow him."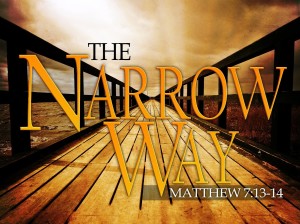 Or Enter by the narrow gate; for wide is the gate and broad is the way that leads to destruction, and there are many who go in by it. Because narrow is the gate and difficult is the way which leads to life, and there are few who find it." Joshua 24:15 (KJV), 1 Kings 18:21 (NKJV) Matt.7:13-14 (NKJV).
All choices my friend that we have to make in a war that has already been won which should make the choice an easy one to make. Life eternal, or eternal death. Satan is a defeated foe, his kingdom has been defeated and He awaits his judicial judgment, death.
And at this moment the angel of the Lord is crying out to each of us with passion. "Babylon the great is fallen, is fallen, and has become a dwelling place of demons…" Rev.18:2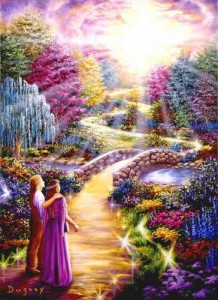 (NKJV) My friends, We should not be sad, but rejoicing in the Lord, rejoicing in the promises of God.
Rejoicing in the one who made heaven and earth, rejoicing in the love, grace, mercy, and the perseverance of God to save us. Because "The Lord is not slack concerning His promise, as some count slackness, but is long suffering toward us, not willing that any should perish but that all should come to repentance."2 Peter 3:9 (NKJV)
And at this moment His plan is for us to receive life eternal in His kingdom. But if we decide we want the alternative, that will be our choice because we feel the god of this world has made a better offer.
But if we chose wisely, then it is written: "Eye has not seen, nor ear heard, Nor have entered into the heart of man The things which God has prepared for those who love Him." 1 Cor. 2:9 (NKJV)
My Friends, where there is no vision, the people perish…..Proverbs 29:18 (KJV)