July 27, 2013
A SPECIAL PRAYER  FOR US ALL  PART TWO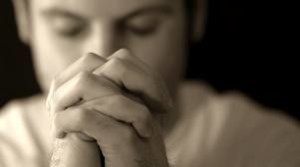 "Dear Heavenly Father, we come before you today in our hour of need, to ask Your forgiveness and to seek Your Grace, mercy, and guidance. We know Your Word says, in Isaiah 5:20 "Woe to those who call evil good, and good evil; Who put darkness for light, and light for darkness; Who put bitter for sweet, and sweet for bitter!" but we as a CHURCH and a SOCIETY and a NATION have done exactly that, and allowed our FOCUS to move from JESUS CHRIST AND HIM CRUCIFIED TO SELF AND WHAT'S BEST FOR ME AND NOT THEE.
We have lost our spiritual compass and transformed our values to the values of the god of this world. We confess to you and you only, and ask at this moment for your forgiveness, and pray that once again our focus will be placed on our Lord and Savior and His will for us. And through your HOLY WORD AND SPIRIT and a sincere and daily HEARTFELT PRAYER LIFE our eyes will forever remain on Thee as we ENDURE THIS RACE to the FINISH LINE.
And than, we your FAITHFUL CHILDREN may all say with one accord as you enter the clouds above to take us to your pure and holy kingdom. LO THIS IS OUR GOD WHO WE HAVE WAITED FOR. And as you present to us a golden CROWN and wipe our tears away. Oh to finally here you say to each of the redeemed 'Well done, good and faithful servant! You have been faithful with a few things; I will put you in charge of many things. Come and share your master's happiness!' AMEN:
BELOW, Part Two of A Four Part SPECIAL PRAYER LIST for our Churches, our Nation And each of us who look forward to entering Gods Pure And Holy Kingdom one day soon.
We have endorsed perversion, and the lesbian, gay, bisexual and transgende. and called it an: ALTERNATIVE LIFESTYLE. "The preacher said turn to the person next to you and ask them if they are saved. So the little boy turned to the man next to him and said,"Are you saved?" The man replied,"Son I've been a deacon in this church for 35 years!" The boy said, "It don't matter what you've done God will forgive you!" In 1 Corinthians 6:9-10 it says Do you not know that the unrighteous will not inherit the kingdom of God?
Do not be deceived. Neither fornicators, nor idolaters, nor adulterers, nor homosexuals, nor sodomites, nor thieves, nor covetous, nor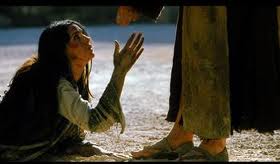 drunkards, nor revilers, nor extortioners will inherit the kingdom of God. But Peter tells us in 2 Peter 3:9 – The Lord is not slack concerning his promise, as some men count slackness; but is long suffering to us-ward, not willing that any should perish, but that all should come to repentance. Romans 8:37-39 also states But in all these things we overwhelmingly conquer through Him who loved us.
For I am convinced that neither death, nor life, nor angels, nor principalities, nor things present, nor things to come, nor powers, nor height, nor depth, nor any other created thing, shall be able to separate us from the love of God, which is in Christ Jesus our Lord. " For God so loved the world that He gave His only begotten Son, that whoever believes in Him should not perish but have everlasting life." John 3:16 God hates sin.
Psalm 5:5 says "The boastful shall not stand before Thine eyes; Thou dost hate all who do iniquity. Then if God hates sin. He also hates what it has done to each of our lives, which happened through the choices we made, and He will never overrule that choice. So if I choose sin in my life over and over again, and if I allow the forces of evil to have dominion over me, and I choose to serve the god of this world instead of God, then I will become an abomination to the Lord Proverbs 17:15 says "He that justifieth the wicked, and he that condemneth the just, even they both abomination to the LORD" So my character eventually becomes transformed by what I behold either Christ or the forces of evil
But If I continually choose God, then I will be formed into the image of Christ. 2 Corinthians 3:18 says And we all, with unveiled face, beholding the glory of the Lord, are being transformed into the same image from one degree of glory to another. For this comes from the Lord who is the Spirit. You are what you eat comes to my mind. You are what you behold follows this same train of thought. As we walk with Christ each day our character then transforms into the love and grace of Christ and Him crucified, but if I follow the god of this world I take on the same attributes as the forces of evil and their destructive power. So once again God does not hate me the sinner, He loves me and His desire for me is eternal life. But He hates sin which is an abomination to Him, and what His pure and holy kingdom represent.
We have abused our power and called it the: RELIGIOUS RIGHT aka TEA PARTY aka REPUBLICAN PARTY. So What is the real Agenda of the Religious Right aka Tea Party aka Republicans Since the majority in their on party are also part of the 99% who struggle from day to day to make ends meet. Well my conclusion is they have no earthly idea how the government operates to insure fairness to all. only the Republicans and the one percenters have that knowledge and they have no desire to share there wealth with anyone, so they have figured out how to twist and fabricate the true purpose of all faith based government programs that only go to the takers, as they call them.
like the Phariseess Sadducees and the Herodians who were a political force in Christ day, each had opposing ideas and political agenda's, but joined forces to oppose Christ Agenda. The Religious Right, Tea Party and Republican party who also seem to have opposing views, have also joined forces to eliminate any and all faith based programs that the government subsides for the poor. Their hidden agenda if you read between the lines is that the government should only act in the interest of there agenda. So, they have no problem with the government defaulting on it's debt's.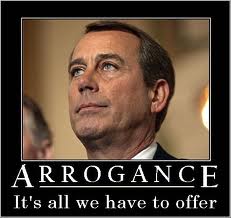 The question is not whether the debt needs to be reduced? it does. But when American's begin to rely on a Paul Ryan budget that only benefits a selfish minority something is truly wrong with that picture. So the war then becomes between the makers and the takers as they call us. The Bible contains over 300 verses dedicated to the poor and social injustice. In all of those verses it is quite clear. God is concerned for both.
So why are those who claim to follow Christ example so willing to defund programs such as Social Security, Medicare, welfare, food stamps, healthcare, etc. refusing to abide by our Saviors Mandate in how we treat the less fortunate. The concept of "it takes a village originated with the teachings of Jesus. But The village must be an environment in which families and individuals are supported and strengthened by all, which in most case is through the government process.
And what about our churches who's only focus should be to carry out Christ mandate, while leading by example. Well as I see it, many church doors are locked to the poor. When someone phone's a church asking for help, they usually send you to a shelter, or an agency which the government funds, which most Religious Right, aka Tea Party, aka Republicans want to cut the funding for. In God We Trust I believe is still on our currency, but what god, not the God who died on the cross for all with no distinction between classes, or The have and the have not's.
The Republican party will fight hard to give a tax credit to a rich man, but has targeted the school lunch programs and other subsidizes programs to cut funding for at our inner city schools that mostly benefits our poor kids who most likely this will be their only nutritious meal of the day. My friends we are the village Christ Mandate never changes and He will soon return to take His children back with Him who has walked in His footsteps and followed His agenda.  The question we must all ask ourselves is WHAT IS MY AGENDA TODAY.
So my friends today. Stay focused, remain faithful, love one another and endure till the end and never forget to STUDY&PRAY