July 26, 2013
A SPECIAL PRAYER FOR US ALL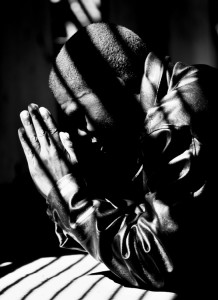 "Dear Heavenly Father, we come before you today in our hour of need, to ask Your forgiveness and to seek Your Grace, mercy, and guidance. We know in your Word it says, in Isaiah 5:20 "Woe to those who call evil good, and good evil; Who put darkness for light, and light for darkness; Who put bitter for sweet, and sweet for bitter!" but we as a CHURCH and a SOCIETY and a NATION have done exactly that, and allowed our FOCUS to move from JESUS CHRIST AND HIM CRUCIFIED TO SELF AND WHAT IS BEST FOR ME AND NOT THEE.
We have lost our spiritual compass, and have Focused our values, toward the values of the god of this world. We confess to you, and you only, and ask at this moment for your forgiveness, and pray that once again our focus will be placed on our Lord and Savior and His will for us. And through your HOLY WORD AND SPIRIT, and a sincere daily HEARTFELT PRAYER LIFE. Our eyes will forever remain on Thee as we ENDURE THIS RACE to the FINISH LINE and than.
We your FAITHFUL CHILDREN may all say with one accord as you enter the clouds above to take us to your pure and holy kingdom. "LO THIS IS OUR GOD WHO WE HAVE WAITED FOR." And as you present to us a golden CROWN and wipe our tears away. Oh to finally here you say to each of the redeemed 'Well done, good and faithful servant! You have been faithful with a few things; I will put you in charge of many things. Come and share your master's happiness!' AMEN :
BELOW, Part 1 of A Four Part SPECIAL PRAYER LIST for our Churches, our Nation And each of us who look forward to entering Gods Pure And Holy Kingdom one day
 For the sake of more tithe We have blurred the absolute truth of Your Word and called it A DIVERSIFIED CHURCH. Isaiah 8:20 says To the LAW and to the TESTIMONY! If they do not speak according to this word, it is because there is no light in them. We know the distinction between LAW and TESTIMONY in our court system. And I don't believe anyone is in danger of confusing the two terms. But who would imagine, that the statement of our law that comes from our judicial system and the facts given as a testimony by the witness in court, are the same thing? No one. But only in "things pertaining to the kingdom of God can we blend the two together" But in most of our churches today this plain and necessary distinction is not always recognized;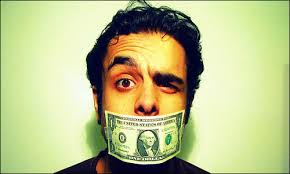 Or, if so, it is generally disregarded because the truth in Gods Word does not always pay dividends. Hence, most Christian denominations not only disregard the LAW and TESTIMONY, from God's Word, but are opposed to such a CONTRIBUTION in defending the GOOD NEWS of the GOSPEL which is found in God's holy word, as long as the MEMBERSHIP grows, and the TITHE keeps rolling in. And even those who still retain the inspired term LAW and TESTIMONY have totally lost sight of its scriptural significance, or will just not speak on the subject due to alienating the tithe payers.
In other words if you are a good person that is all that matters no emphasis on LAW OR TESTIMONY only on one's given pattern. But The great example which the church should be bound to imitate no matter if you have A 20 members congregation, or A 20,000 members congregation, is Jesus Christ and Him crucified 1 Peter 2:21 says For to this you were called, because Christ also suffered for us, leaving us an example, that you should follow His steps.
John 18:37. states Pilate therefore said to Him, "Are You a king then?" Jesus answered, "You say rightly that I am a king. For this cause I was born, and for this cause I have come into the world, that I should bear witness to the truth. Everyone who is of the truth hears My voice." Romans 13:1-2 says Let every person be subject to the governing authorities. For there is no authority except from God, and those that exist have been instituted by God. Therefore whoever resists the authorities resists what God has appointed, and those who resist will incur judgment.
We worship other gods: Money, Clothes, Ourselves, Power and called it an INVESTMENT PORTFOLIO: 1 Timothy 2:5 says, For there is one God, and there is one mediator between God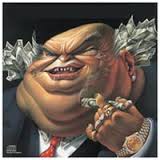 and men, the Man Christ Jesus. In Matthew 6:24 it tells us No man can serve two masters: for either he will hate the one, and love the other; or else he will hold to the one, and despise the other. You cannot serve God and mammon. and Matt 6:32-33 says For it is the Gentiles who strive for all these things; and indeed your heavenly Father knows that you need all these things. But strive first for the kingdom of God and his righteousness, and all these things will be given to you as well.
Matthew 4:10, says "You shall worship the Lord your God and Him only shall you serve." And that can only be The one and only God who from the very beginning created the heavens and the earth. And we must worship Him only in spirit and in truth, we cannot worship anyone or anything else. Anything or anyone, we worship, other than God, is an idol. Wikipedia defines an idol as an image or other material object representing a deity to which religious worship is addressed or any person or thing regarded with blind admiration, adoration, or devotion. in Luke 4:8 it says Jesus answered, "It is written: 'Worship the Lord your God and serve him only." Matt. 16,26 also states For what is a man profited, if he gains the whole world and loses his own soul?" .
We have exploited and neglected the poor, and needy and called it: YOUR DREAMS WILL EVENTUALLY COME TRUE, IF YOU PLAY THE LOTTERY. In study after study, the researchers note that lotteries set off a vicious cycle that not only exploits low-income individuals' desires to escape poverty but also directly prevents them from improving upon their financial situations. a disproportionate number of people who consistently buy lottery tickets tend to be lower-income and working-class people who can least afford it.
Worthless pursuits are often seen as a cause of poverty. Proverbs 28:19 states "Anyone who tills the land will have plenty of bread, but one who follows worthless pursuits will have plenty of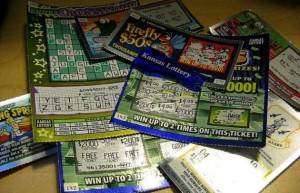 poverty. But when our states and cities lures the poor into these quick scheme money traps. God is not pleased and will hold us as a Nation responsible. The Bible's position on how we treat the poor throughout its pages, interestingly, it has less to do with the poor than it has to do with us and how we treat them.
There's no escaping the formula that God gives to our society against the injustice of  the poor in our world today; Yes my friends, We need to help them. instead of placing obstacles in there way like the lottery system that gives them false security. Because as Christians we know the only security we all have is in the loving arms of our Savior Jesus Christ  Psalm. 46:1 says God is our refuge and strength, an ever-present help in trouble. But we as A nation have lost site of what it truly means to help someone in need.
The state is now a partner with the gaming industry and all for the perverted attributes that goes into this industry. Everything from drunkenness, to crime and prostitution with the purpose of defrauding the poor and needed of our Nation,". I can say without a doubt that "This is reprehensible and sinful in the eyes of God." Isaiah 61:1 states The Spirit of the Lord God is upon me; because the Lord hath anointed me to preach good tidings unto the meek; he hath sent me to bind up the brokenhearted, to proclaim liberty to the captives, and the opening of the prison to them that are bound.
Now I will ask our Churches regardless of Denominational standings, individual Christians, and politicians what are our responsibilities, or do we have any? You decide today as you ask for Gods direction, as we focus on entering God's Pure ans Holy Kingdom.
So my friends today. Stay focused, remain faithful, love one another and endure till the end and never forget to STUDY&PRAY