Jan. 25, 2017
MY FRIENDS, WE MAY BE WEARY IN GOD'S WORK, BUT NEVER OF IT!!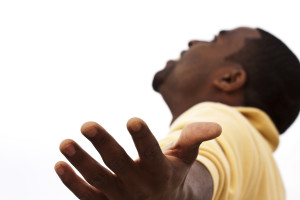 "The Life of George Whitefield," September 29th, 1770, one day being exceedingly weak and ill, but bent upon the continuance of his preaching work, Whitefield set out to Boston from Portsmouth. Upon his arrival a friend say's "Sir, you are more fit to go to bed than to preach." "True, sir," replied Whitefield, and then, clasping his hands and looking up to heaven, he added.
"Lord Jesus, I am weary in Thy work but not of it. If I have not yet finished my course, let me go and speak for Thee once more in the fields, seal Thy truth, and come home and die." And from there Whitefield went and preached. (Jackson Dodd, The Message and the Man p. 38) My friends because we are human and our battle is not against "flesh and blood"  but against a "vigilant, determined leader" who commands the forces of evil. The journey takes it's toll, many will even surrender.
But, all who continue are probably battle weary, fatigue, and if not weary from bodily exhaustion, mental exertion from the battle. But, paraphrasing the three Hebrew boys our attitude must be, "but even if [my God does not come in my life time], I want the world to know, that I will not serve or bow down to any other gods but will stay focus until Christ says personally, well done, faithful servant!! Remember this is Christ battle.
The same Battle over our Salvation that was won at Calvary "while we were still sinners." In addition, today, and until He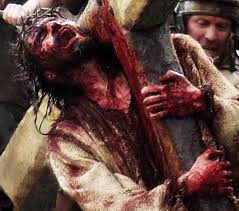 comes and we see him for "whom our soul yearns" through our many tears and sleepless nights, we must never get weary of seeking souls for Christ.
And If we are serious about our Salvation and serving Christ there can be no reservation about where God needs us the most. Look around my friends the world is "like sheep without a shepherd." Christ tells us personally, "The harvest is plentiful, but the laborers are few; therefore pray earnestly to the Lord of the harvest to send out laborers into His harvest." Matt 9:36-37 (ESV)
And those laborers are you and I. But we must have a deep passion to seek Gods Spirit daily through His word which then leads each of us to a personal relationship with Christ and a deep commitment to love and serve because Greater love hath no man than to lay down his life for his friends which is what Christ did for you and I. and this love must transcend from Him, through us, to the "lost sheep."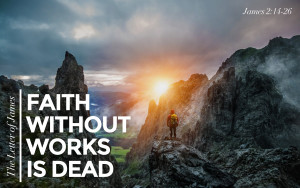 "If someone says he has faith but have no works? Can that faith save him? If a brother or sister is poorly clothed and lacking in daily food, and one of you say to them, "Go in peace, be warmed and filled," without giving them the things needed for the body, what good is that? So also faith by itself, if it does not have works, is dead.
But someone will say, "You have faith and I have works." Show me your faith apart from your works, and I will show you my faith by my works." James 2:14-26 (ESV) So as Christians our faith and works guide us as God's Spirit, convicts, instructs, restores, and empowers each of us to be witnesses for Christ, first in [our communities then throughout] the uttermost part of the earth. And then my friends, "the end will come."