Feb. 22, 2015
MY FRIENDS, WE ARE GETTING OLDER AND THERE IS A THORN IN MY FLESH, NOW WHAT?
My friends, we speak of cataracts, knee and hip replacement dentures, arthritis, back pain, bunions and the list goes on. As we get older our members begin to break down. In addition, as sin abounds so do our bodies.
Nelson Mandela quotes "I have walked that long road to freedom. I have tried not to falter; I have made missteps along the way. But I have discovered the secret that after climbing a great hill, one only finds that there are many more hills to climb. I have taken a moment here to rest, to steal a view of the glorious vista that surrounds me, to look back on the distance I have come. But I can rest only for a moment,"
And my friends, we can only rest for a moment, because only a moment is promised to us. The Psalmist tells us "Our days may come to seventy years, or eighty, if our strength endures; yet the best of them are but trouble and sorrow, for they quickly pass, and we fly away." Ps 90:10 (NIV)
But Paul tells us in 2 Cor. 4:16-18 (NIV) "Therefore we do not lose heart. Though outwardly we are wasting away, yet inwardly we are being renewed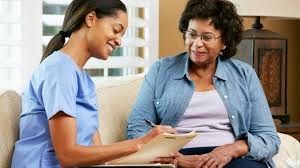 day by day. For our light and momentary troubles are achieving for us an eternal glory that far outweighs them all. So we fix our eyes not on what is seen, but on what is unseen, since what is seen is temporary, but what is unseen is eternal." 2 Cor. 4:16-18 (NIV)
My friends, those are the words we must wake up to each day; if you are a child of God "inwardly we are being renewed day by day" this is a promise from our all-knowing, all-powerful, Omnipresence God who created us in His image.
And because we are seeking life eternal and even though each day as the world passes away along with our bodies, Spiritually my friends, our goal is to walk in the presence of Jehovah and along with that walk we are being renewed for that day when our Savior will say well done good and faithful servant.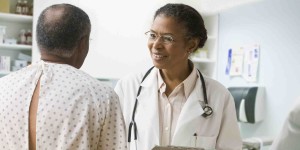 In addition, if the world continues, we will fall asleep and if we have been faithful and endured we shall rise first: and if God has allowed us to run this race until He comes then we which are alive and remain shall be caught up together with them in the clouds, to meet the Lord in the air: and so shall we ever be with the Lord."1 Thess. 4:16-18 (NIV)
But the longer God allows us to live with a clear mind and somewhat of a workable body, He has also given us more and more responsibility to serve Him in spite of our pains. Paul tells us "Therefore, in order to keep me from becoming conceited, I was given a thorn in my flesh, a messenger of Satan, to torment me.
Three times I pleaded with the Lord to take it away from me. But he said to me, "My grace is sufficient for you, for my power is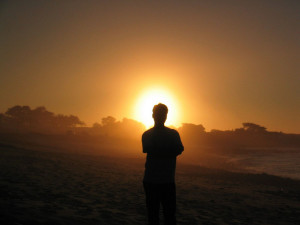 made perfect in weakness." Therefore I will boast all the more gladly about my weaknesses, so that Christ's power may rest on me." 2 Cor. 12:7-9 (NIV)
Faith and endurance  that is what it is going to take to cross over into the promise land. God has given His Chosen a mandate in Luke 14:27 (NIV paraphrased ) if your desire is to be my disciple you must carry the cross and the aches and pains of getting old my friends comes along with that cross"
Consistent with this, as we carry that cross we will also "Go into all the world" spreading the good news that Jesus saves and He will be here soon to take the faithful who have endured to a place where we will never get old  that "no eye has seen, what no ear has heard, and what no human mind has conceived the things God has prepared for those who love him" 2 Cor. 2:9 (NIV)
So friends stay focused, remain faithful, love one another and endure till the end and never forget to STUDY&PRAY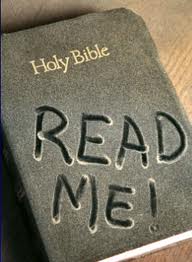 .