July 9, 2017
MY FRIENDS, WE ARE WITHIN REACH, NOW WHAT?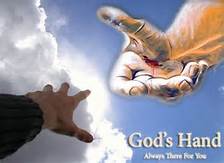 We are "within reach" my friends. And soon we will be more than conquerors through him who loved us. [And being heirs to God's kingdom we are now] persuaded that neither death nor life, nor angels nor principalities nor powers, nor things present nor things to come, nor height nor depth, nor any other created thing, shall be able to separate us from the love of God which is in Christ Jesus our Lord." Romans 8:38-39 (NKJV)
My friends, Satan never realized what lengths Christ would go through to demonstrate so passionately his burning belief in his own ability and love for us. And now, if we love as Christ loved who demonstrated his own love for us in this: While we were still sinners, denied His royalty and died for us. Therefore we being "within reach" of where Christ is leading us must also deny ourselves and take up [our cross and follow Christ. wherever He may lead] Mark 8:34 (NIV)
Everything in God's word explains to God's children that we are "within reach," so all we have to do is take hold to the hand of God and never let go.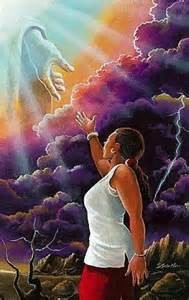 The problem with most of us, we "let go of the arm of the Lord too soon. [Therefore, we must] Press our petitions to the throne, and hold on by strong faith. The promises are sure. Believe ye receive the things ye ask for, and ye shall have them……
Elijah. He was subject to like passions as we are, and he prayed earnestly. His faith endured the trial. Seven times he prayed before the Lord, and at last the cloud was seen……" therefore we must "take the shield of faith; for that will guard the heart, the very life, from the fiery darts of the wicked." (E.G. White, Early Writings, p 73) We must daily with a shared vision and passion hear the trumpet of God.
[And with a shared vision we must witness our family, friends and love one's who have died in Christ rise. And with passion we must visualize each of God's faithful who are] alive being caught up together with them in the clouds to meet the Lord in the air. And thus we shall always be with the Lord. Therefore we must comfort one another with these words." 1 Thess. 4:16-18 (NKJV)
By definition, within reach tells us, we have not gone beyond our expected goal but we are close. Close mentally, close physically, and most of all, close spiritually which tells us we are still in the process of eliminating self from our life and living totally in the shadow of the cross as we make Christ our number one priority in our life.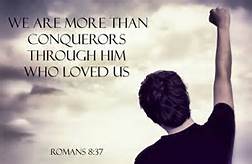 "Then shall ye call upon me, and ye shall go and pray unto me, and I will hearken unto you. And ye shall seek me, and find me, when ye shall search for me with all your heart [as you finish this journey I have placed you on.] And I will be found by you, saith the Lord:" Jer. 29:13 (KJV)
Remember we will never "find Salvation in any other name" except Jesus Christ, He is the only one we must seek as His Spirit guides us to the promise land. Today we "are within reach" but we must ask ourselves are we willing to reach our goal and "be more than conquerors through him who loved us and gave it all for our salvation.