Aug. 29, 2016
MY FRIENDS, IS LIFE OR GOD FAIR SINCE GOD IS LIFE?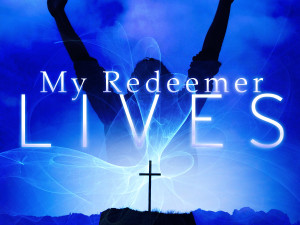 "For I know that my Redeemer and Vindicator lives, And at the last He will take His stand upon the earth. "Even after my [mortal] skin is destroyed [by death], Yet from my [immortal] flesh I will see God, Whom I, even I, will see for myself, And my eyes will see Him and not another! My heart faints within me. Job 19:25-27 (AMP) And yes, at times like Jeremiah when life has taken its toll we may cry out, if my head were a pool of water and my eyes a fountain of tears, I would weep day and night" for the death of a love one.
Or a child that has decided what the god of this world has to offer for only a moment is more appealing than life eternal. Or for ourselves That pleads with the Lord daily about our health. But his response is; "My grace is sufficient for you, for my power is made perfect in weakness, therefore my friends we must boast all the more gladly of our weaknesses, so that the power of Christ may rest upon [us.]" 2 Cor 12:8-9 (ESV).
My friends we must come to the conclusion if this is not our home and we "long for a better country, a heavenly one," there will never be an easy way around the despair of our day to day life on one side and our desperation to survive on the other. Remember, the story of Job was not put in the bible to teach us about the storms of our life, but how to "renew our strength" in the Lord daily in the midst of our storm through faith, patience and endurance.
While at the same time developing that personal relationship with Christ as He prepares our character to be "safe to save" for His pure and holy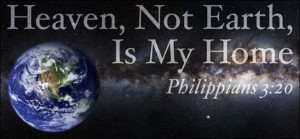 kingdom. And yes, God is silent at times but Paul is emphatic: "The whole creation is on tiptoe to see the wonderful sight of the sons of God coming into their own."
Natural creation, "groaning" in travail and decay, can only be set free by the transformation" [of what God intended from the beginning when after creation week He saw all that He had made, and behold, it was very good and now he can say with no reservation that] history begins and ends at the same place, and everything in between comprises the struggle to regain what was lost." (Philip Yancy, Disappointment with God p. 191)
And our character plays a vital part of regaining that. "And the battle ground of our faith" are the trials and tribulations of what we are experiencing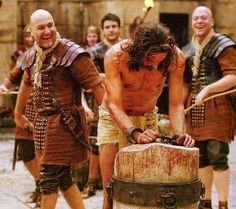 daily, but our focused must remain on the prize as we ask ourselves the question, is Life unfair? If so, was it unfair to Christ? And since Christ was the Son of God should He have been spared that final walk down the Vía Dolorosa, like a lamb led to the slaughter?
Yes, my friends life and God is fair. And as our example we must live our life like Christ lived His, with only one concern and that is "Father not my will but thou will be done" and then at that point all of heaven will rejoice because Christ can say with full assurance, there is none like him or her on all the earth,  blameless "which implies we are men and women with integrity."
And we are upright "which implies we are completely fair and honest in our dealings with others" and we "fear God meaning we have given our all to Christ above all others" [including our time talents and our money] and we shun evil, [which implies we avoid anything that is an abomination to God] " (Africa Bible Commentary) Job 1:8-9 (KLV paraphrased)