Sep. 7, 2017
MY FRIENDS, CAN WE TRUST THE ONE WHO DIED FOR US?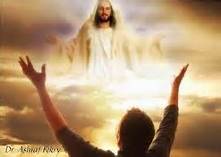 "The Lord God is a sun and shield; the Lord bestows favor and honor. No good thing does he withhold from those who walk uprightly. O Lord of hosts, blessed is the one who trusts in you!" Psalm 84:11-12 And blessed is the one who commits to the one who died for us. "A television program preceding the 1988 Winter Olympics featured blind skiers being trained for slalom skiing, impossible as that sounds.
Paired with sighted skiers, the blind skiers were taught on the flats how to make right and left turns. When that was mastered, they were taken to the slalom slope, where their sighted partners skied beside them shouting, "Left!" and "Right!" As they obeyed the commands, they were able to negotiate the course and cross the finish line, depending solely on the sighted skiers' word. It was either complete trust or catastrophe.
Like the blind skiers, we must obey the commands of Christ voice as we negotiate the course on our journey to the promise land. It becomes either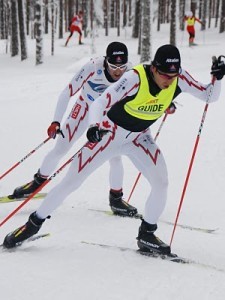 complete trust or catastrophe. Every step along the way through our faith and endurance must be focused on "the One who died for us." Because, "those who trust in the Lord are like Mount Zion, which cannot be moved, but abides forever. As the mountains surround Jerusalem, so the Lord surrounds his people, from this time forth and forevermore.." Psalm 125:1-2 (ESV)
My friends, prophecy is being fulfilled, and soon this gospel of the kingdom shall be preached in all the world for a witness unto all nations; and then shall the end come." Matt. 24:14 (KJV) As we look at the world and the daily "breaking news" "Babylon the great," not is fallen but has fallen…and has become a dwelling place of demons, a prison for every foul spirit, and a cage for every unclean and hated bird! " Rev. 18:1-3 (NKJV) And soon catastrophe and then total annihilation for all who remains.
But, God's children who trust in the One who died for us and endures till the end and keep our focus on the things above and not on the things of this world, life eternal is ours. So today we must "throw off everything that hinders and the sin that so easily entangles. And…run with perseverance the race marked out for us" Heb. 12:1 (NIV)
My friends, Christ still extends His grace to His Children and when the winds and the rains becomes boisterous, and we begin to sink we must continue to cry out,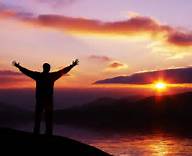 "Lord, not my will but thy will be done!" "And immediately Jesus will guide us to safety.
Trust and faith my friends, but we must believe that God showed his love for us in that while we were still sinners, He died." Trust and faith, identical twins, both demanding total confidence, and mental fortitude in what an unseen being that we as Christians call God, Master, the Good Shepherd, Jehovah, can do and will do for us in all situations and circumstances of our life.
And like the three Hebrew boys who were facing annihilation in a fiery furnace, we may not always hear God's voice, "but if" not, we must continue through God's word and Spirit to trust in the one who died for us while never allowing the god of this world to take our focus off of the one who has secured our mansion above where His faithful will live throughout the ceaseless ages of eternity.