May 18, 2017
MY FRIENDS, LOOK BEYOND TODAY ARE WE PREPARED?
Each decade of our life, history, goals and destinations change, family and love one's move on. The timeline seems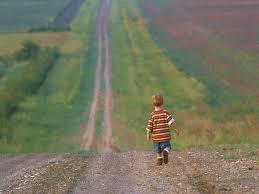 blurred at times, but one thing we can forever count on in our life, are "two forces, both operating simultaneously with each other, both moving in opposite directions with different agendas and different outcomes. One force representing everything changeable, unpredictable, and distressing in our lives where all hope will be lost one day in a state of final spiritual ruin.
The other force, a much more powerful one representing the sure movement of God's wise and sovereign purposes, forever transcending a deep flow of His unchanging love" along with the power of his Spirit transforming our lives as He prepares us for that place Eye hath not seen, nor ear heard, neither have entered into the heart of man, the things which He hath prepared for all that love him." 1 Cor. 2:9 (KJV)
My friends, where we need to focus today is in maintaining a committed passion that keeps us focused. We are now at the threshold of the promise land, discouragement is not an option, we must hold on, finishing this journey with our "torches still lit." and shinning bright with the radiance of God's Son who gave it all for our salvation.
We can never allow our mind to linger aimlessly, seeking after the things of this world, forgetting the prize at the end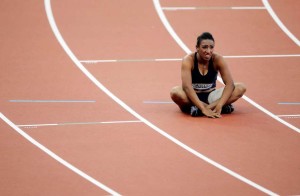 of this journey, eternal life. Remember, God's word which allows His Spirit to transform our character is the only curriculum that gives us that final diploma written within our heart that says we "have satisfied the requirements, prescribed by" our Savior who gave it all for our salvation on Calvary.
It's personal my friends, and as Children of God there can be no doubt our Savior left to prepare a place for us and He will return. In Rev. 21:21 (NIV) John gives us a small glimpse of that vision. "The twelve gates were twelve pearls, each gate made of a single pearl.
The streets of the city was of gold, as pure as transparent glass." My friends, the discouragement and guilt that keeps us from obtaining and achieving the victory prize, God's holy kingdom can only occur when we acknowledge Satan who tells us; our dreams, and goals for eternity are unattainable.
And that cross Christ ask us to bear, only a supernatural force has the stamina to carry it. But we must have faith that God will not allow you or I to be tempted beyond what we are able, but with every temptation He will provide the way of escape." 1 Cor 10:13 (NKJV)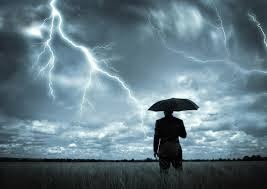 Consistent with this, "as the tempest rages," we must remember our Savior controls the elements but He also allows those elements to rage in our lives in preparation "for a time of great tribulation like never before," for today is only the "beginning of birth pangs."
But, soon the cause for "Christ to which we must devote our lives, will be the only cause that will never fail." Though we may perish and "heaven and earth may pass away," the good news will not." Because Christ lives, and His truth will triumph and then "the dead in Christ will rise first, and we who are alive and remain shall be caught up together with them in the clouds to meet the Lord in the air. And thus, we shall always be with the Lord." 1 Thess. 4:16-17 (NKJV)