july 23, 2013
ARE YOU FAMILIAR WITH GODS VOICE
Throughout Scripture we see story after story of God speaking to His Faithful who love Him.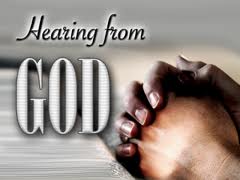 (Abraham),When God called, Abraham believed God and by faith followed God's instructions. Hebrews 11:8, states that: "By faith Abraham, when he was called to go out into a place which he should after receive for an inheritance, obeyed; and he went out, not knowing whether he went." (Jacob) Then God appeared to Jacob again when he came from Paddan-aram, and He blessed him. And God said to him, "Your name is Jacob You shall no longer be called Jacob, But Israel shall be your name." Thus He called him Israel. Gen.35:9-10
(Samuel) listens in the darkness. His life had been entrusted to the care of Eli the priest. From his bed he heard a voice calling out to him. twice he went to Eli and ask him if he had called, and Eli said no. On the third time the Lord called, "Samuel"! Samuel got up and went to Eli and said, "Here I am; "Then Eli realized that the Lord was calling Samuel. So Eli told Samuel, if He calls you again, say, 'Speak, Lord, for your servant is listening.'" So Samuel laid down. God speaks again, and in a vision tells Samuel that he will become the voice through whom he would speak to his people.
(Moses)The Lord would speak to Moses face to face, as one speaks to a friend Exodus 33:11 (Jeremiah) The word of the Lord came to me, saying "Before I formed you in the womb I knew you, before you were born I set you apart;I appointed you as a prophet to the nations."Jeremiah 1:4-5 (Paul) He fell to the ground and heard a voice say to him, "Saul, Saul, why do you persecute me?" "Who are you, Lord?" Saul asked. "I am Jesus, whom you are persecuting," he replied. "Now get up and go into the city, and you will be told what you must do."Acts 9:4-6
Learning to clearly distinguish God's voice as the prophets of old would probably guarantee most of the world an easy path to Gods pure and holy kingdom. If we can have the wisdom of Gods actual voice to guide and protect. Our lives, would radically be transformed by reciprocating to the voice of God, as He directs us through life from day to day. Yes The worst situation or circumstances that we as Christians may encounter from day to day, would be one word away from the Lord responding to us as we respond to our children Matthew 7:9-11 "Which of you, if your son asks for bread, will give him a stone? Or if he asks for a fish, will give him a snake? If you, then, though you are evil, know how to give good gifts to your children, how much more will your Father in heaven give good gifts to those who ask him!
I believe if we could here God's actual voice, there would be a total turnaround of our lives. just imagine, any problem you might encounter, one face to face word from the Lord will instantly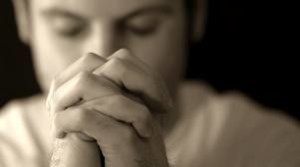 deliver you. (Sickness) Matt 8:6-8 Lord," he said, "my servant lies at home paralyzed, suffering terribly." Jesus said to him, "Shall I come and heal him?" The centurion replied, "Lord, I do not deserve to have you come under my roof. But just say the word. and my servant will be healed.
(Marital problems) John 4 says: He told her, "Go, call your husband and come back." "I have no husband," she replied. Jesus said to her, "You are right when you say you have no husband. The fact is, you have had five husbands, and the man you now have is not your husband. What you have just said is quite true……. Then, leaving her water jar, the woman went back to the town and said to the people, "Come, see a man who told me everything I ever did. Could this be the Messiah?".
(financial crisis), in Matt 17:27 it states "But so that we may not cause offense, go to the lake and throw out your line. Take the first fish you catch; open its mouth and you will find a four-drachma coin. Take it and give it to them for my tax and yours." (food to eat) Matt. 14:17-21 says "We have here only five loaves of bread and two fish," they answered."Bring them here to me," He said. And He directed the people to sit down. Taking the five loaves and the two fish and looking up to heaven, He gave thanks and broke the loaves….and the disciples gave them to the people. They all ate and were satisfied……. The number of those who ate was about five thousand men, besides women and children.
(Demon possession) Mark 5 tell's us. Immediately there met him out of the tombs a man with an unclean spirit, who had his dwelling in the tombs……… When he saw Jesus from afar, he ran and bowed down to him, and crying out with a loud voice, he said, "What have I to do with you, Jesus, you Son of the Most High God? I adjure you by God, don't torment me." For Christ said to him, "Come out of the man, you unclean spirit!"…….The unclean spirits came out and entered into the pigs.
Today We may not always here the voice of our Lord and Savior. But the Lord always here's our voice. "I am the Good Shepherd. , "Truly, truly, I say to you, I am the door of the sheep. All who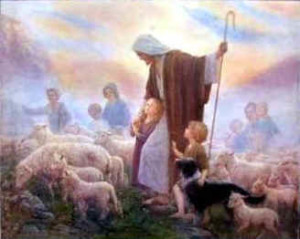 came before me are thieves and robbers, but the sheep did not listen to them. I am the door. If anyone enters by me, he will be saved and will go in and out and find pasture. The thief comes only to steal and kill and destroy. I came that they may have life and have it abundantly. I am the good shepherd.
The good shepherd lays down his life for the sheep. He who is a hired hand and not a shepherd, who does not own the sheep, sees the wolf coming and leaves the sheep and flees, and the wolf snatches them and scatters them. He flees because he is a hired hand and cares nothing for the sheep. I am the good shepherd. I know my own and my own know me, just as the Father knows me and I know the Father; and I lay down my life for the sheep. And I have other sheep that are not of this fold. I must bring them also, and they will listen to my voice.
In order for us to actually hear God's voice, we must recognize it. Jesus said, "My sheep listen to my voice; I know them, and they follow me" (John 10:27). Those who hear God's voice are those who walk in the footsteps of God, and who have been saved by the transforming power of His love and grace through faith. These are the sheep who hear and recognize His voice,who comes when He calls and follow Him wherever He goes because they know He will protect them.
He is there Shepherd there comforter in their time of need they know His voice and respond to Him when He calls. If we are to recognize God's voice, we must also belong to Him. and only him "The sheep can not worship or follow two sheperd's at once. either you will Love one Shepard, and end up hating the other. Or have adoration for one, only to fill contempt for the other. we also hear His voice when we spend time in deep heartfelt prayer, Bible study, and just quiet contemplation of His Word, as we focus on His desire for our lives and how we can give Him the praise, honor and glory.
The more time we spend intimately with God and His Word, the easier it is to distinguish His voice and His leading in our lives, from the forces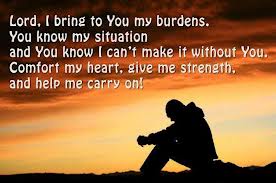 of evil. Employees at an airport are trained to recognize counterfeit ID's by studying genuine id's so closely from various states, and countries, that it will be unimaginable not to recognized a fake one, simply because they have studied diligently the real from the fake. And we should also as Christians, and children of God be so familiar with God's Word, and voice that when God does speak to us or directs us as we study His word , it will be absolutely clear that it is God's voice who we here. And in so doing, it will verify in our minds, any, and all, truth from error.
But my friends while God is God and He speaks to us as He chooses, His primarily source of communication is through His Word, and Spirit, and if we have a sincere, and A heartfelt prayer life, while applying through faith, what we read in God's Word, we will never get it wrong, when we here the good Shepard's voice.
So my friends today. Stay focused, remain faithful, love one another and endure till the end and never forget to STUDY&PRAY