Sep 29, 2014
MY FRIENDS, OH THE JOY OF THE ARRIVAL!! AND WHAT DOES GOD REALLY MEAN TO YOU?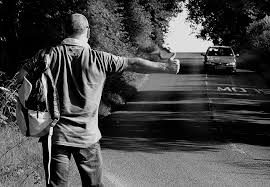 I can remember trying to get from New York City to upstate New York to pick up a car in the shop that had broken down a week or two earlier. I started out early one morning to my destination. First the city bus, then the train that took me to the end of the line.
Then I took another bus that took me so far, then I thumbed and walked and thumbed until I saw a cab that took me to my location, OH THE JOY OF THE ARRIVAL!! What a journey from one destination to the next.
And that my friends is a child of God's life, forever moving from destination to destination and one day soon it will all be over, and OH THE JOY OF THE ARRIVAL!! But thank God we never had to travel along, for there was and is, always a friend who takes a active role into making sure that each destination of our life only makes us stronger.
In addition, after arriving at each destination He was always there to make sure we understood that there are many more, but He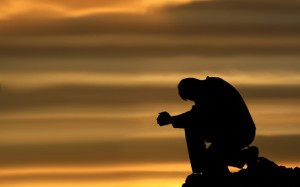 also let's us know, He will not leave us until we can see His face personally. And OH THE JOY OF THE ARRIVAL!!
My friends "If grace was a deep ocean we would all be sinking beneath the weight of the mercy," that has brought us thus far by faith and oh the grace that forever keeps us from sinking. My friends have you figured out WHAT GOD REALLY MEANS TO YOU.
Have you figured out what His love, grace and mercy means to where you are in your life today, and  what He meant when a love one died, or the doctor said you had cancer, or when your child no longer believed in the same God you believe in, or when you just needed someone to listen, without condemning?
As we look back over our life, we can't help but come up with reason after reason what GOD REALLY MEANS TO US. A Friend who has never left or forsaken us, He has always done what seemed like the impossible, and performed miracles.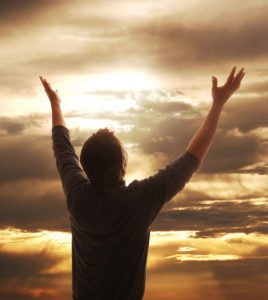 In addition cast out demons, and fought battles, and healed our broken heart, and cured our diseases, and protected and guided us through the ups ans downs of our  life. So today we can all praise His name and say with no reservations GOD KNOW'S OUR STORY, because He was always there.
And today He is the center of our hope and joy because we wake up daily, and see with our eyes the sun rising, we can hear the birds singing with our ears, we have two legs to stand up in church service and wave our hands as the praise team sings.
Yes my friends, our health and strength is not what it used to be, but all of that will change soon at God's appearing to take the redeemed back home with Him. Today we all can truly say WE ARE BLESSED AND HIGHLY FAVORED by our Lord and Savior who gave it all for us.
So "shout for joy to the LORD, all the earth.  Worship the LORD with gladness; come before him with joyful songs.  Know that the LORD is God. It is he who made us, and we are his; we are his people, the sheep of his pasture.
Enter his gates with thanksgiving and his courts with praise; give thanks to him and praise his name.  For the LORD is good and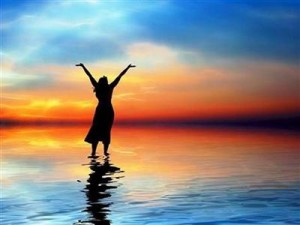 his love endures forever; his faithfulness continues through all generations. Psalm 100:1-5 (NKJV)
The journey is almost over, God is just waiting  for His chosen to finish His mandate and today everyone who knows WHAT GOD MEANS TO YOU AND CAN TELL THE WORLD WITH FULL ASSURANCE  AND FROM THE BOTTOM OF YOUR HEART, are a part of His chosen.
A faithful few who daily builds up resistance through God's word and Spirit to hold firm against the rulers, against the powers, against the world forces of this dark world," so that nothing will stand in the way as we endure till the end. And one day soon friends, our Savior will give us our reward personally and OH THE JOY OF THE ARRIVAL!!!
So my friends today. Stay focused, remain faithful, love one another and endure till the end and never forget to STUDY&PRAY