MY FRIENDS, "WEEPING MAY ENDURE FOR A NIGHT BUT JOY COMES IN THE MORNING."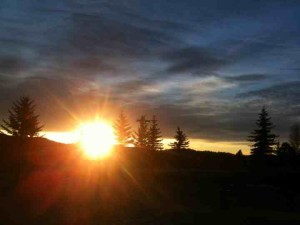 "Weeping may endure for a night" but our God will get us through the storm "and then, the Son will rise to take His faithful home to live throughout the ceaseless ages of eternity. That statement gives us a reason to praise God's name before our joy in the morning even arrives!
For His Promise is "If I go and prepare a place for you, I will come again and receive you to Myself; that where I am, there you may be also." John 14:3 (NKJV) David uses the night to show us that our weeping is temporary, the night isn't going to last.
"Behold, the former things have come to pass, Now I declare new things; Before they spring forth I proclaim them to you." Is. 42:9 (NASB) so the only place for our trust is in the loving arms of our Savior, because everything else is temporary but "God's words will by no means pass away."
So it becomes all about our faith in the promises of God "Can a woman forget her nursing child And have no compassion on the son of her womb? Even these may forget, but I will not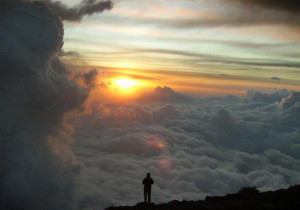 forget you. "Behold, I have inscribed you on the palms of My hands; Your walls are continually before Me." Is. 49:14-16 (NASB)
What  a marvelous promise, our Savior has inscribed us on the palm of His hand which indicates we are His, we belong to Him if we can just endure because at the setting of the sun and darkness surrounds the firmament over the sky if we will keep our eyes focused on God's only begotten Son and what he went through on the cross for our Salvation joy will come in the morning.
Joshua 1:9 (NKJV) tells us "Have I not commanded you? [to] Be strong and courageous. Do not be afraid; do not be discouraged, for the Lord your God will be with you wherever you go." weather at night or day, in the storm or in sunshine.
In addition, Christ is preparing us through the storms of this life for our eternal destination a place "Eye has not seen, nor ear heard, Nor have entered into the heart of man The things which God has prepared for those who love Him."1 Cor. 2:9 (NKJV)
Remember "No temptation has overtaken you except such as is common to man; but God is faithful, who will not allow you to be tempted beyond what you are able, but with the temptation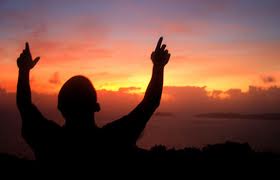 will also make the way of escape, that you may be able to bear it [until morning.] 1 Cor 10:13 (NKJV)
So if you are willing to hold on to your faith and endure for a night "the Lord our God, He is the One who goes with us. He will not leave us nor forsake us." Deut. 31:6 (KJV) My friends what depressing times we live in on this earth and the uncertainty of what lies ahead.
But for a child of God, our Joy not only will come in the morning but it will also come from serving God and letting the world know of Christ soon return. In addition, our joy also comes from the anticipation of where God will lead His chosen, heirs to His kingdom as we center our life on what God wants and the joy of being lead by the one who gave it all for our Salvation.
My Friends, where there is no vision, the people perish…..Proverbs 29:18 (KJV)