June 27, 2014
MY FRIENDS CAN WE JUST GO BACK TO WHERE IT ALL BEGIN?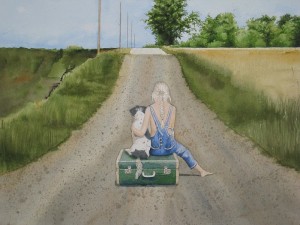 The complication of being a Christian and trying to get it right is overwhelming at times. So today let's focus on the idea of GOING BACK TO WHERE IT ALL BEGIN, when Christ first placed us on our JOURNEY.
But to go back we are essentially saying; there has been no gain or accomplishments in our spiritual growth and if there has been no gain then our FOCUS has not been on serving our Creator but on serving the god of this world and if that is the case then we must reevaluate what faith means to us and the high price of salvation and is it worth what we must go through to achieve it.
As God's Chosen we must never forget that "Our life is to be bound up with the life of Christ [as we allow self to die daily through God's Spirit]; we are [also] to draw constantly from Him, partaking of Him, the living Bread that came down from heaven, drawing from a fountain ever fresh, ever giving forth its abundant treasures.
If we keep the Lord ever before us, allowing our hearts to go out in thanksgiving and praise to Him, we shall have A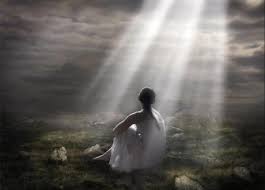 CONTINUAL FRESHNESS IN OUR RELIGIOUS LIFE. Our prayers will take the form of a conversation with God as we would talk with a friend. He will speak His mysteries to us personally. Often there will come to us a sweet joyful sense of the presence of Jesus." (E. G. White Christ Object Lesson)
My friends everyday must be a new experience and a new hope with greater grace and more knowledge of what God expects from us. Looking at the story of Jacob and his 20 year JOURNEY God placed him on when he left home. Gen. 28:15(NASB) tells us,
Behold, I am with you and will keep you wherever you go, and will bring you back to this land; for I will not leave you until I have done what I have promised you." My friends this is the same promise God gives to all of his children as He places us on our JOURNEY but we must decide if we want to move forward through our faith and endurance as we allow God to lead.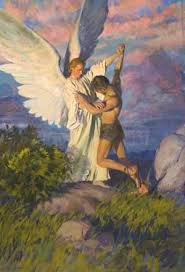 Jacob states in Gen 28:20-21 (NASB) "If God will be with me and will keep me on this JOURNEY that I take,….then the Lord will be my God." My friends what is your decision, are you seeking His presence, because His hands are outstretched as He waits? Jacob goes back home but now Satan has him thinking all is lost because of that one mistake He made 20 years earlier.
Gen. 32:24-25(NASB) tells us "Then Jacob was left alone, and a man wrestled with him until daybreak. When he saw that he had not prevailed against him, he touched the socket of his thigh; so the socket of Jacob's thigh was dislocated while he wrestled with him. Then he said, "Let me go, for the dawn is breaking." But he said, "I will not let you go unless you bless me……And he blessed him there."
My friends sometimes when our life moves in a direction that seems contrary to the JOURNEY God has placed us on because of decisions we have made in our lives, it is at that point the god of this world has us believing our life has become stagnant and void of any meaning so we become vulnerably and lose hope with no since of direction from our spiritual compass and where it is leading.
Like Jacob we must wrestle with God spiritually on our knees as we re-center our focus and the direction on this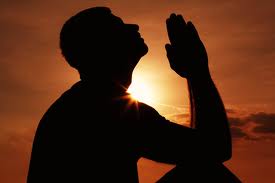 JOURNEY God places before us for there is "No temptation [that] has overtaken you except what is common to mankind….. But when you are tempted, he will also provide a way out so that you can endure it." 1 Cor. 10:13 (NIV)
So stay FOCUSED, DON"T LOOK BACK For in Christ you will "have [perfect] peace and confidence. In the world you have tribulation and trials and distress and frustration; but be of good cheer [take courage; be confident, certain, undaunted]! For I have overcome the world. [I have deprived it of power to harm you and have conquered it for you.] John 16:33-34 (AMP)
So my friends today. Stay focused, remain faithful, love one another and endure till the end and never forget to STUDY&PRAY