Nov. 25, 2015
MY FRIENDS, "GOD IS ABLE TO DO EXCEEDINGLY, ABUNDANTLY ALL THAT WE ASK OR THINK!!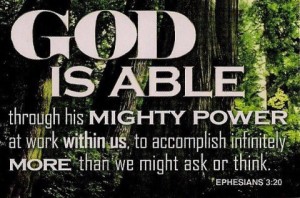 "According to the power that works in us." Eph. 3:20 (NKJV) Like clay in the potter's hand, we must let God's Spirit begin to shape our Character for the kingdom as we begin to recognize what God is able to do for, and through us.
Chapters 1-5 of Ephesian is a message not only for the church of that day but to everyone in this generation that seeks God's kingdom. In verse 5 Paul is telling the body of believers, Like I tell you today.
"In no other age has the good news been revealed like it is today by God's Spirit, for this chosen generation." In other words the good news we are proclaiming today is unique because it is a message for "such a time as this" a message for the last days of the history of our world.
All generations have receive their proclamation from God but never with the urgency of today. Oh what an honor that God has chosen us to deliver it. Only Calvary far exceeds what God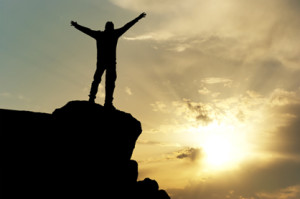 has given man to tell the world today.
There is the plan of Salvation, the foundation of the world, sin enters the world, types and anti-types point to Christ crucifixion and resurrection which secures our Salvation through His love grace and mercy if we believe.
What remains is Christ soon return. "And for this cause" we have been called to proclaim the end day prophecy of Christ soon return and how the "breaking news" of today gives us hope that the promises of God is sure.
Because, "God is not a man, that He should lie, Nor a son of man, that He should repent; Has He said, and will He not do it? Or has He spoken, and will He not make it good? Num. 23:19 (NASB)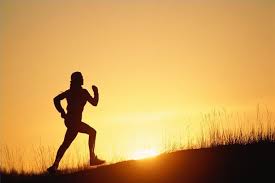 This is why His mandate to this chosen generation must be a commitment and a lifestyle change. We must be willing to say all to Jesus I surrender. All my time I surrender. All my talents I surrender, all my money I surrender.
Our faith to give it all to the Master, must be a "continuously sustaining principle" that we live by each day. And when we have allowed this to happen then God will be "able to do exceedingly, abundantly all that we ask or think, according to the power that works in us."
My friends, there is no limit what the Spirit of God is able to do through us if we will only give it all to God and allow self to die, as we begin to live our life through Christ. So please, don't get weary of the Journey.
This is only the beginning if we believe and endure the "light afflictions" of what Satan places before us to discourage us from continuing. Believe me the forces of evil are no match for the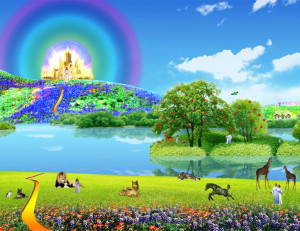 "superabundance, above and beyond fullness and overflowing" love grace and power of God and what he will give us if we just ask.
But with that request also requires a responsibility. Not our will, but the will of God be done. And one day the "Potters wheel" will be put aside, and God will stand up and say let's go get my children.
"He that is unjust, let him be unjust still….and he that is righteous, let him be righteous still." So today my friends let's give it all to the Master while grace still abounds for a short while, and then life eternal. Which will be "exceedingly, abundantly and all that" we could ever imagine.
Every excuse we may give as the reason we cannot serve Christ, was challenged and answered at Calvary.