Aug. 23, 2014
MY FRIENDS, LET'S LIVE OUR LIFE LIKE THE IBIS BIRD!!
"THE IBIS BIRD IS THE LAST SIGN OF WILDLIFE TO TAKE SHELTER BEFORE A STORM HITS AND THE FIRST TO REAPPEAR ONCE THE STORM HAS PASSED."
"Hagel said: "This is beyond anything we have seen, and we must prepare for everything. And the only way you do that,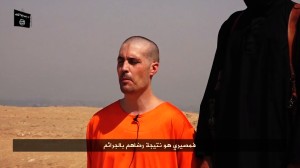 you take a cold, steely hard look at it and get ready." "There is no way to overstate the extent of this inhumanity, and it illustrates the true, dark nature of the terrorists that we are confronting."
My friends for the last month or so we have seen Satan go to unprecedented levels and beyond, in every corner of this world we live in, he runs rampant "For there [has been] great tribulation, such as has not been since the beginning of the world UNTIL THIS TIME," Matt 24:21 (NKJV)
Friends, I need you to focus today on the three words, "UNTIL THIS TIME" as you ask yourself when is "UNTIL THIS TIME" since time is still rapidly moving.
Peter tells us "beloved, do not forget this one thing, that with the Lord one day is as a thousand years, and a thousand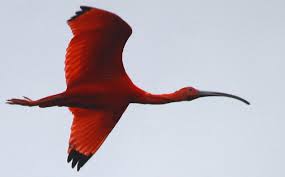 years as one day. The Lord is not slack concerning His promise, as some count slackness, but is longsuffering toward us, not willing that any should perish but that all should come to repentance." 2 Peter 3:8-9 (NKJV)
As a Child of God like the IBIS BIRD, we see the storm we know what it is all about, but God has told us to "[Hush!] Be silent before the Lord God, for the day [of the vengeance] of the Lord is near; for the Lord has prepared a sacrifice, and He has set apart [for His use] those who have accepted His invitation." Zephaniah 1:7 (AMP)
As I was searching for images of James Foley and his executioner I came across a photograph of him on the ground with his head in his lap. It brought tears to my eyes as I realize the closeness of Christ coming and the thought of, am I prepared at what is about to take place.
In addition, what part do I personally play in this great controversy. But our God has told His Children to BE SILENT, AND STAY FOCUSED ON WHAT HE HAS ASK HIS CHILDREN TO DO which is "go and make disciples of all nations, baptizing them in the name of the Father and of the Son and of the Holy Spirit," Matt 28:19 (NIV)
Because my friends, UNTIL THIS TIME ENDS and our Father ask His Son to go get His children, we still have work to do. Yes it's time to be afraid, But at the same time "put your trust "In God, whose promises in His word we praise. "in God [we will forever] trust and [we will not be] afraid. What can mere mortals do to [a child of God]? Psalm 56:3-4 (NIV)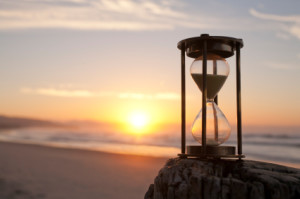 As God's chosen that must be our mission statement. "A martyr's prayer, as recorded by the historian Eusebius. "Father of Your beloved and blessed Son Jesus Christ, through whom we have received the knowledge of You, I bless You that You have counted me worthy of this day and hour, that I might be in the number of the martyrs.
Among these may I be received before You today in a rich and acceptable sacrifice, as You have beforehand prepared and revealed. Wherefore I also praise You also for everything; I bless You; I glorify You, through the eternal High Priest Jesus Christ, Your beloved Son, through whom, with Him, in the Holy Spirit, be glory unto You both now and for the ages to come. Amen."
Eusebius adds: "When he had offered up his amen and had finished his prayer, the firemen lighted the fire." But like the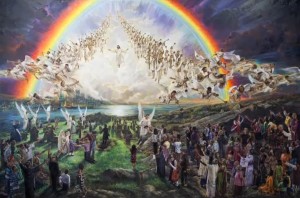 IBIS BIRD He will be the first to reappear once the storm has passed"
For the Lord himself will come down from heaven, with a loud command, with the voice of the archangel and with the trumpet call of God, and the dead in Christ will rise first. After that, we who are still alive and are left will be caught up together with them in the clouds to meet the Lord in the air. And so we will be with the Lord forever." 1 Thessalonians 4:16-17 (NIV)
So my friends today. Stay focused, remain faithful, love one another and endure till the end and never forget to STUDY&PRAY