Aug 28, 2016
MY FRIENDS, WE MAY BE BLAMELESS AND UPRIGHT BUT?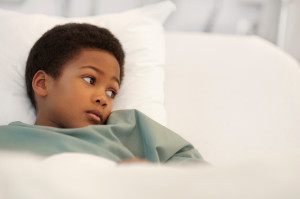 "David, a 2-year old with leukemia, was taken by his mother, Deborah, to Massachusetts General Hospital in Boston, to see Dr. John Truman who specializes in treating children with cancer and various blood diseases. Dr. Truman's prognosis was devastating: "He has a 50-50 chance." The countless clinic visits, the blood tests, the intravenous drugs but David never cried and although his friends in the clinic had to hurt him and stick needles in him, he hustled in ahead of his mother with a smile, sure of the welcome he always got.
When he was three, David had to have a spinal tap a painful procedure at any age. It was explained to him that, because he was sick, Dr. Truman had to do something to make him better. "If it hurts, remember it's because he loves you," Deborah said. The procedure was horrendous. It took three nurses to hold David still, while he yelled and sobbed and struggled.
When it was almost over, the tiny boy, soaked in sweat and tears, looked up at the doctor and gasped, "thank you, Dr. Truman, for my hurting."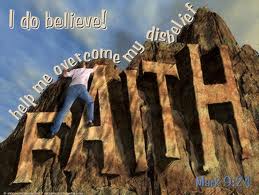 (Monica Dickens, Miracles of Courage, 1985) And as a child of God each day even though at times life hurts and it is safe to say at times life is horrendous, But our words must be, thank you God for my hurting, but Calvary tells me it's all about your love for me.
My friends, each day we must "Count it all joy…when [we] meet trials of various kinds, for [we must understand] that the testing of our faith produces steadfastness. And let steadfastness have its full effect, that you may be perfect and complete, lacking in nothing… (and) Blessed is the man (and woman) who remains steadfast under trial, for when he has stood the test he will receive the crown of life, which God has promised to those who love him." James 1:2-12 (ESV)
But what we must also understand is, the finish line has not been moved and the requirements to finish have remained the same for two thousand years. And that is whoever "endures to the end shall be saved. And this gospel of the kingdom will be preached in all the world as a witness to all the nations, and then the end will come." Matt. 24:13-14 (NKJV)
And what is so amazing, God is allowing us to be co-workers with His Spirit in taking the good news of the gospel "to all the world." My friends, the war is being fought daily over our character. So that mountain that seem at times we will never get over is God's only chance to work a miracle in each of us because we are being tried in the flames of our day to day challenges that Christ allows the god of this world to carry us through.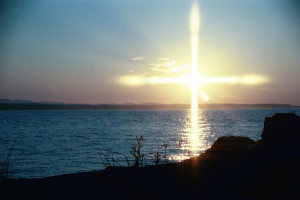 Remember what God himself said about His Servant Job. "There is none like him on the earth, a blameless and upright man, one who fears God and shuns evil?" Job 1:8 (NKJV) But, God still tells Satan in (v,8) "Behold, all that he has is in your power; only do not lay a hand on his person." And sometimes it is only our life that is "spared" Job 2:6 (NKJV) And only our faith and endurance will prepare us for such an encounter with the enemy.
But like Job, we must say with passion and with no reservation. "My Redeemer lives, and He shall stand at last on the earth; and after my skin is destroyed, this I know, that in my flesh I shall see God, whom I shall see for myself, and my eyes shall behold, and not another. How my heart yearns within me!" Job 19:25-27 (NKJV)