Jan. 24, 2014
ON A JOURNEY, BOUND IN THE SPIRIT TO THE PROMISE LAND
And see, now I go BOUND IN THE SPIRIT to Jerusalem, not knowing the things that will happen to me there, except that the Holy Spirit testifies in every city, saying that chains and tribulations await me. But none of these things move me; nor do I count my life dear to myself, so that I may finish my race with joy, and the ministry which I received from the Lord Jesus, to testify to the gospel of the grace of God. Acts 20:22-24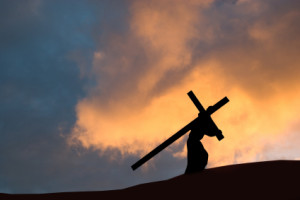 My friends let's FOCUS today on YOUR JOURNEY, AND WHERE THE SPIRIT IS LEADING YOU, or have the things of this world not allowed a complete transformation. Are you telling yourself I'm just not ready to go there yet.
For the Past nine days I have talked about the power of the Holy Spirit and His role in our Salvation on this JOURNEY Christ places each of his Children on whose destination is the kingdom of God. As Paul was traveling to Jerusalem on His third missionary journey, his FOCUS was on the  JOURNEY in front of him, BOUND by his allegiance to bear the cross of Christ.
And like each of us who claim to be a child of God, we  must also begin to FOCUS on our JOURNEY and what God's Spirit may ask us to do for the Master as He prepares our Character for THE PROMISE LAND. "for we walk by faith, not by sight. Yes, we are of good courage, and we would rather be away from the body and at home with the Lord. So whether we are at home or away, we make it OUR AIM TO PLEASE HIM." 2 Cor. 5:7-9
Paul knew what awaited Him but at this point in his life His goal was to finish the race and with faith, travel a similar path that Christ had traveled as Paul carried His cross with only one AIM and that was TO PLEASE THE MASTER. My friends are you preparing for such a JOURNEY "BOUND IN THE SPIRIT," while seeking God's kingdom.
Galatians 2:20  tells us I am crucified with Christ: nevertheless I live; yet not I, but Christ liveth in me: and the life which I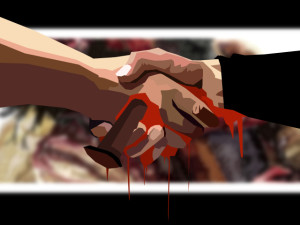 now live in the flesh I live by the faith of the Son of God, who loved me, and gave himself for me."
My friends Through your faith and Gods WORD and Spirit, God is preparing us for the unknown. But  in order for that to happen God's Spirit  must have full control of our MIND and BODY. FAITH is a PROCESS, a DAILY walk with God "For faith does not make things easy, it only makes things possible."
We also must allow the Spirit to  dismantle those "SOCIALLY ACCEPTABLE SINS" as we search the scriptures and pray diligently for more grace and more of God's Spirit. My friends we know how this controversy started and we know how it will end.
And some where on this JOURNEY we will play a VITAL PART in this conflict, But today God is trying to prepare us to be able to CARRY HIS CROSS and DRINK FROM HIS CUP. BOOT camp will soon be over, and our PASSION to Endure must be placed only on God's promises in His WORD, and His Spirit.
My friends "The more we discipline our minds to dwell upon the character of CHRIST AND THE NEARER WE APPROACH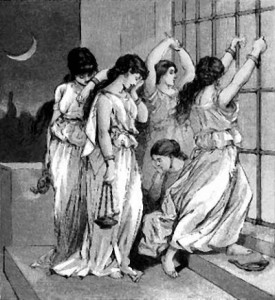 TO His divine image, the more clearly we will discern Christ spotless perfection, and the more deeply we will feel our own defects" (E.G,. White The Sanctified life)
And that is why it is a PROCESS a movement that will take us to the threshold of eternity which Prophecy tells us is very soon "And while they went to buy, the bridegroom came, and those who were ready went in with him to the wedding; and the door was shut. "Afterward the other virgins came also, saying, 'Lord, Lord, open to us!' But he answered and said, 'Assuredly, I say to you, I do not know you.' "Watch therefore, for you know neither the day nor the hour in which the Son of Man is coming." Matt. 25:10-13
So Focus my friends it's all about the JOURNEY and our ENDURANCE to last, as we behold Him every step of the way, and become changed Into His likeness, for "we are children of God; and it has not yet been revealed what we shall be, but we know that when He is revealed, we shall be like Him, for we shall see Him as He is. 1 John 3:2
So my friends today. Stay focused, remain faithful, love one another and endure till the end and never forget to STUDY&PRAY