Jan 30, 2014
"FOR I HAVE THE DESIRE TO DO WHAT IS GOOD, BUT I CANNOT CARRY IT OUT"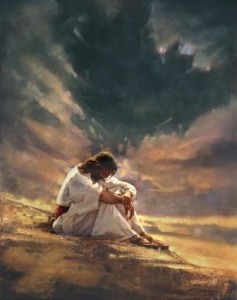 Then Jesus, being filled with the Holy Spirit, returned from the Jordan and was led by the Spirit into the wilderness, being tempted for forty days by the devil. Luke 4:1-2
My friends when we have made the decision to allow God's Sprit total access into our mind and body, we then begin to realize what faith it takes to maintain a steady hold onto the saving grace, power, and love of Christ, and as we maintain our FAITH, Christ reciprocates, while keeping His children safe in his arms and out of the grasp of Satan and the forces of evil.
"Then Jesus, being filled with the Holy Spirit" My friends If Satan's is able to temp Christ when he is filled with the Holy Spirit. How much more vulnerable is His children who are "Born in sin, and shaped in iniquity." But because we have an advocate, and a FRIEND IN JESUS.
And because "he himself suffered when he was tempted, he is able to help those who are being tempted. Heb. 2:18 Paul tells us "FOR I HAVE THE DESIRE TO DO WHAT IS GOOD BUT I CANNOT CARRY IT OUT…….Now if I do what I do not want to do, it is no longer I who do it, but it is sin living in me that does it." Romans 7:18-20
My friends once we understand the extent Satan will go through to drive a wedge between the Good Shepherd and his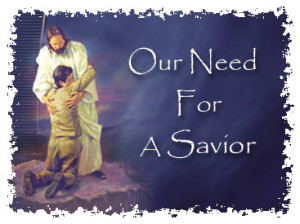 care over His Children, then we will realize we can never go without being fully equipped with the armor of God.
"So stand firm, with the belt of  TRUTH buckled around your waist, with the breastplate of RIGHTEOUSNESS in place, and with your feet fitted with the readiness that comes from the GOSPEL of PEACE. In addition to all this, take up the shield of FAITH, with which you can extinguish all the flaming arrows of the evil one.
Take the helmet of SALVATION and the sword of the SPIRIT, which is the WORD of God." Eph. 6:14-17 For without God's armor "WE WILL ALWAYS HAVE THE DESIRE TO DO WHAT IS GOOD BUT CANNOT CARRY IT OUT. "For our struggle is not against flesh and blood, but against the rulers, against the authorities, against the powers of this dark world and against the spiritual forces of evil in the heavenly realms." Eph. 6:12
So friends stay FOCUSED "And pray in the Spirit on all occasions with all kinds of prayers and requests."  John tells us, "You are of God's, little Children, and have overcome them, because He who is in you is greater than he who is in the world" (1 John 4:4)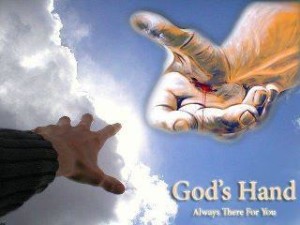 MY friends our heartfelt prayers and supplication each day must be "I have been crucified with Christ; it is no longer I who live, but Christ lives in me; and the life which I now live in the flesh I live by faith in the Son of God, who loved me and gave Himself for me" (Gal. 2:20)
But there can be no spiritual success if you have not allowed Gods Spirit to make a complete transformation of your life into the image of God, otherwise you will find yourself completely vulnerable to Satan's attack over and over again.
Or, to use Jesus analogy from Luke 11, you will clean house and lay aside every weight, and the sin which so easily ensnares, and you will begin to run the race that is set before you. BUT YOU DID NOT FILL IT BACK UP WITH CHRIST RIGHTEOUSNESS AND LOVE AS AN ALTERNATIVE, AND YOUR RUN BECAME SLUGGISH.
So you allowed your house to be re-occupied by the evil that you had once drove out. And because you allowed this to happen YOU STILL HAVE THE DESIRE TO DO WHAT IS GOOD BUT CANNOT CARRY IT OUT. So friends study God's Word, seek His Spirit, as you begin to replace each sin that the forces of evil have brought into your life with only Christ centered alternatives.
And as you remain FOCUSED and ENDURE. Remember The road to the Kingdom is a narrow road that few will succeed in traveling it. But Christ has made it possible for everyone with the desire for Salvation to finish the course. And once you enter God's kingdom THE DESIRE TO SIN WILL BE ELIMINATED throughout the ceaseless ages of ETERNITY
So my friends today. Stay focused, remain faithful, love one another and endure till the end and never forget to STUDY&PRAY