Nov. 21, 2015
MY FRIENDS, HAVE YOU EXPERIENCED GOING BEYOND THE VEIL?
"This hope we have as an anchor of the soul, a hope both sure and steadfast and one which enters [beyond] the veil, where Jesus has entered as a forerunner for us, having become a high priest forever…" Heb. 6:19-20 (NASB)
My friends, beyond the ordinary beyond the "breaking news" of the day, beyond the rough terrain, and the storms of our life, beyond the adversity, and reproach of our enemies, beyond our pride, beyond our selfish desires.
Beyond the passions of the flesh and the love of  worldly pleasure that we find so appealing in this world. Today we keep moving until we get to "the veil" then stop. Because now we "lay aside every weight, and the sin which doth so easily beset us, as we prepare to run with patience the race that God set's before us."
In addition, we allow the grace of Christ full control. It's personal today my friends, today it must become an experience with Christ and His Spirit that takes us on a Journey that leads to a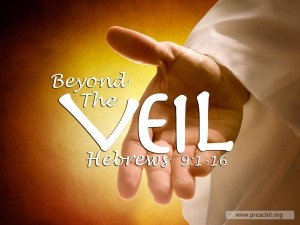 total commitment and what Christ wants to accomplished through a tarnished but in the Good Shepherd's eyes chosen vessel.
This is where we will stay always within the boundaries where God's love can reach and bless His child. And once we decide to go "beyond the veil"  "new mercies will be given, as we thank Him for every miracle manifested, great or small as we praise Him For every door now opened, every pathway cleared.
We thank Him for every one of our needs that He has already supplied, as we praise Him. Yet there is one thing our soul longs for and that is to worship Him face to face, this is our earnest prayer, this is our earnest plea.
Bid us now to come yes "beyond the veil"  because "beyond the veil"  is where we witness all of Your glory Seated on your throne in majesty and power as we lay prostrate before You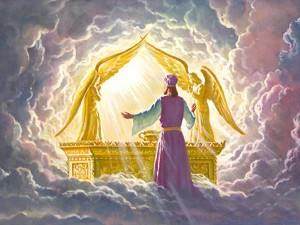 Oh King.
In this place of sweet communion we have entered Your gates with thanksgiving we've entered Your courts with praise Yet we hear You say, Come closer Step into this Holy place And because the blood of Christ for each of His children, It continues to prevail. Now we are standing in His presence, face to face "beyond the veil"  (Daryl Coley Beyond The Veil)
My friends I hope today we all seek such an experience because the "Lord, has searched each of us and  He knows each of us personally! "He knows when we sit down and when we rise up; He discerns our thoughts from afar… He searches out our path He is acquainted with all of our ways." Ps. 139:2-3 (KJV)
As God's chosen vessel let's also search out our Saviors path, and get acquainted with all of His ways "beyond the veil"  for He is more than our Savior, He is also our friend. For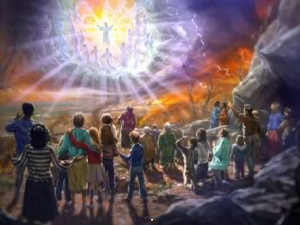 knowing Christ personally "beyond the veil"  is what transforms our life in preparation for His kingdom.
And this experience is never about location, but about the experience one receives just being in the presence of Christ. It could be in the hiding places on a mountainside, or in our car on our way to work or it could be in the solitude of a room at Home.
But once we make that decision to go "beyond the veil" it's never our will anymore, but God's will being accomplished through our life. Until that veil turns into clouds above and we are saying "lo this is our God who we have waited for"
Every excuse we may give as the reason we cannot serve Christ, was challenged and answered at Calvary.