GOODBYE TO ANOTHER DEAR FRIEND, "HOW LONG LORD"?
Getting old takes life to a whole new level and it has nothing to do with grey hair, or an enlarged waist line, or the aches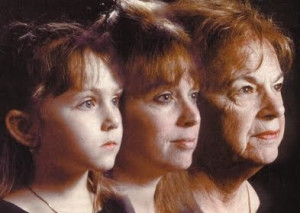 and pains we feel each day we awake that we didn't have the day before, or the everyday search for keys, glasses and that cell phone we can't seem to leave the house without. but it goes far beyond that to a level that as humans our limited minds will never be able to comprehend.
Sin My friends, those three letters even had to be "a new element, strange, mysterious, and unaccountable" to a  God who is OMNISCIENT, OMNIPOTENT, and OMNIPRESENT. So if Heaven was caught off guard of its existence and its source how could we possible understand it.
But what a child of God does understand or feel, are the results of sin and death from a being that was not satisfied with the love and harmony of what existed in God's holy kingdom but had a desire to "ascend above the tops of the clouds; [with the hope of making himself] like the Most High." Is. 14:14 (NIV) but don't misunderstand me I do realize Death affects us at all ages, but the older you get the more it becomes a part of something which you never get use too, or want too get used to.
Yesterday I saw a friend taken away to be prepared for burial and right now I'm just tired with a feeling of helplessness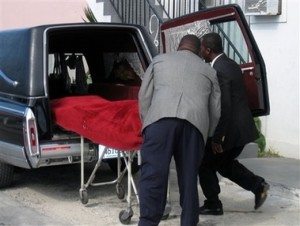 but I am also not ignorant, [My friends] concerning them which are asleep, [and my faith will not allow me to sorrow], as others which have no hope." 1 Thess 4:13 (KJV)
Consistent with this, the love and grace of God saw beyond death and that is the part of this story that brings us all back to reality because beyond the deep sadness and helplessness we feel when we realize a love one will no longer be a part of our life, a plan was devised for our Salvation.
Let me explain it in its simplest form, starting with God given His only begotten son to die for the sins of mankind if we believe that is possible, also our belief tells us we can lay all of our sins at the cross of Jesus and because of the grace, love and mercy of God they will remain there if we will continue to have Faith in the death and resurrection of God's Son and endure until Christ personally tells us "Well done, thou good and faithful servant: thou hast been faithful over a few things, I will make thee ruler over many things: enter thou into the joy of thy lord." Matt. 25:21 (KJV)
I know I will see my friend again because the God I serve  is patience enough to wait on us to find Him and He did find Christ before He closed His eyes. That is why He puts us on separate journeys because even though we were all created in God's own image Paul tells us we all have "gifts that differ according to the grace given to us…." Romans 12:6 (ESV)
God Loves us so much and paid such a high price so that we my receive eternal life and that explains why He is"….longsuffering toward us, not willing that any should perish but that all should come to repentance." 2 Peter 3:9 (NKJV) so He waits.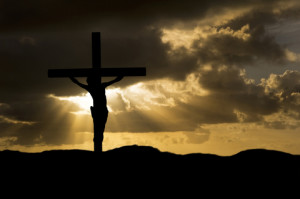 My friends God's promises in His Word are all that we have to go on. That is why if you seek Gods kingdom our faith must go beyond where it is at this point and this can only happen if we will not allow the god of this world to "conform [us] to this world, but [we must allow the transformation and]the renewal of [our mind,] that by testing [we] may discern what is the will of God, [and]what is good and acceptable and perfect." Romans 12:2 (ESV)
Friends IT WANT BE LONG, God is finishing His work quickly here on earth, many are being put to sleep and thank God for those who have fallen asleep in His name, but God must continue to be a compass for His chosen who demonstrates their love and desire to be saved as we take up our cross and point others to Calvary where they may also lay their sins and burdens at the feet of Jesus.
So my friends today. Stay focused, remain faithful, love one another and endure till the end and never forget to STUDY&PRAY