Dec. 23, 2015
MY FRIENDS OUR GOD WILL LEAD US "IN SUCH A TIME AS THIS"
"Blessed assurance" in knowing "It is the Lord who goes before us. He will be with [His faithful]; he will not leave or forsake us. Do not fear or be dismayed." Deu. 31:8 (ESV) My friends, as we travel this Journey Christ has placed us on, there are mountains that seems impossible to conquer.
And in today's fast paced world, it could just be organizing one's life each day. But if we search for Christ in the midst of it all, God is right there testing his children's endurance for the final stretch as we move closer to the promise land.
And in spite of what occurs in our life, let's thank God for preparing us because He knows the way that we take. Our Shepherd is guiding us and we are His sheep and we must understand the hazard and rough terrain of our surroundings.
The "breaking news" each day tells us we are living in a war zone where the forces of evil have total control over those whose souls are cold and belligerent those who only "call evil good,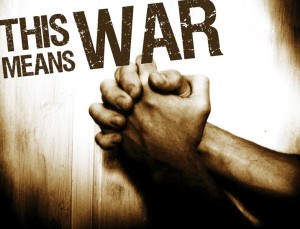 and good evil; Who put darkness for light, and light for darkness…..Isaiah 5:20 (NKJV)
And they are waging an all out war on all of mankind and the areas we live in are all marked as hazardous war zones. But our "Good Shepherd leads us besides still and quiet waters and green pastures.
He refreshes and restores our soul" but that can only happen if we understand that The law of the Lord is perfect, converting the soul; The testimony of the Lord is sure, making wise the simple; The statutes of the Lord are right, rejoicing the heart; The commandment of the Lord is pure, enlightening the eyes;
In addition, the fear of the Lord is clean, enduring forever; The judgments of the Lord are true and righteous altogether. More to be desired are they than gold, Yea, than much fine gold; Sweeter also than honey and the honeycomb." Psalm 19:7-10 (NKJV)
That makes it personal my friends because each individual has his or her part in making what time we have left on this earth a pleasant one and it is all about our faith in God's word but it must be the entirety of His word not just the portions we feel are appropriate for our lifestyle.
Therefore we must allow God's Spirit to guide us "precept upon precept; and line upon line" and then we will begin to understand that the  "testing of our faith [in God's word] produces patience.
[And then we will let that] patience have its perfect work, that [we] may be perfect and complete, lacking nothing." And "If any of [God's chosen is lacking] wisdom and understanding, let him ask of God, who [will continually] gives to all liberally and without reproach…." James 1:3-5 (NKJV)
But it must be all about God and our need to serve Him completely with our time, talents and money. 2 Timothy 2:3-7 (ESV) tells us to "Share in suffering as a good soldier of Christ Jesus.  No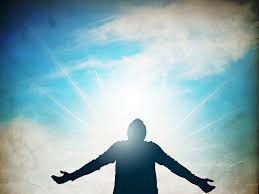 soldier gets entangled in civilian pursuits, since his aim is to please the one who enlisted him.
An athlete is not crowned unless he competes according to the rules. It is the hard-working farmer who ought to have the first share of the crops. Think over what I say, for the Lord will give you understanding in everything."
And one day "the Son of man shall come in the glory of his Father with His angels; and then he shall reward every man according to his works." Matt 16:27 (KJV)
Every excuse we may give as the reason we cannot serve Christ, was challenged and answered at Calvary.