Nov. 26, 2013
CALM BEFORE, AND AFTER, THE STORM!!
Phil. 4:6-7 "Be anxious for nothing, but in everything by prayer and supplication, with thanksgiving, let your requests be made known to God; and the peace of God, which surpasses all understanding, will guard your hearts and minds through Christ Jesus."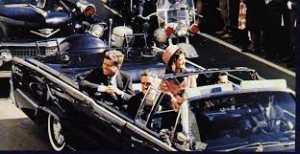 Twelve years old, not realizing that Nov. 22. 1963 I would became a part of history. School was let out, for a few hours to allow a couple hundred students from kindergarten to the twelfth grade the opportunity to walk the mile or so downtown for the parade to witness the President drive by with his motorcade. It was a beautiful day, when life was simple, fun, and uncomplicated.
We did see the president. But on our way back a gentleman walking also, stop to tell us the president had been shot. By the time we got back to school, it seemed the whole student body was in an uproar, students were crying, and screaming, even teachers could not hold back there emotions.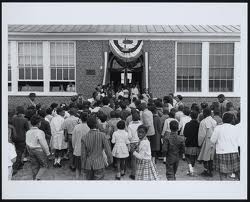 But what I remember most about that day in history, wasn't seeing the President, but watching my mother who was the principle, take charge, and calm THE STORM of an entire school who truly felt a deep lost.
As I return to that day, she reminded me of Presidents who I have witness many times since CALM THE STORM of our country right after a great tragedy. What a great memory that will forever be imprinted into my mind. To have those qualities I have no doubt you must also be calm before THE STORM arrives, which my mother always was.
So I now go to Matthew 8:23-27 "And when he was entered into a ship, his disciples followed him. And, behold, there arose a great tempest in the sea, insomuch that the ship was covered with the waves: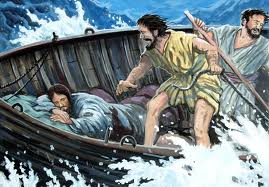 but he was asleep. And his disciples came to him, and awoke him, saying, Lord, save us: we perish. And he saith unto them, Why are ye fearful, O ye of little faith? Then he arose, and rebuked the winds and the sea; and there was a GREAT CALM."
In the presence of Christ and still fear the STORM. But how many of us are in THE STORMS of life each day, and like the disciples we question God weather He recognizes THE STORM we are in. Matthew also tells us the boat was covered with the waves, just like our every day problems which seems forever overwhelming, and out of control.
But if your plans are to make it to the finish line you must "Be strong and courageous. Do not fear….for it is the Lord your God who goes with you." Deuteronomy 31:6 My friends the promises of God for each of our STORMS starts in Gen 3:15 when He assures us how He will deal with Satan, all the way through to the last verse of the bible Rev. 22:20 when his promise tells us "Surely I am coming Quickly"
But in order for God's promises to sustain us in the STORM we must know they exist, and that we can reach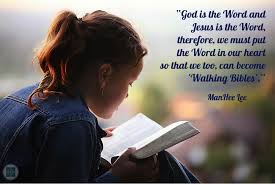 back knowing the same God is on the throne that CALMED OUR STORM in the pass as we continue to strengthen our faith knowing God's Spirit will make each promise personal, just for our situation, circumstances, and Character.
Going back to the disciples, that same day they were witnesses to the Master's power as He cleanse a leper, spoke the words that healed the Centurions servant of palsy, healed Peters mother-in-law among many others, and cast out demons. And their faith still shattered at the first sign of A RAGING STORM.
This should tell each of us the importance of prayer, and the study of Gods word which is forever a reminding testimony in our minds as to the power of God, and what he has done for us in the pass, and what He will do for us today, and what he will do for us in the future to sustain us as we allow our focus to always be centered on our Savior as He gives us the strength through His Spirit to WEATHER THE STORM as we rest in the comfort and protection of His loving arms until we can see Him face to face for He promises us.
"I will lead the blind in a way that they do not know, in paths that they have not known I will guide them I will turn the darkness before them into light, the rough places into level ground. These are the things I do, and I do not forsake them." Is.42:16 EVEN IN THE STORM
So my friends today. Stay focused, remain faithful, love one another and endure till the end and never forget to STUDY&PRAY