August 22, 2013
CAN SELF DIE, AND LIFE BEGIN IN CHRIST?
THE COURAGE OF SELF DYING
IT AMAZES ME HOW ONE PREPARES THE MIND, AND BODY TO DIE TO SELF AND LIVE THROUGH CHRIST. LORD PLEASE TEACH ME HOW!!! 
Paul: tells us in 2 Cor 11:16-33…….I have worked hard, been in prison frequently, been flogged severely, exposed to death. Five times I received forty lashes minus one. Three times beaten with rods, once pelted with stones. shipwrecked three times……. I know hunger and thirst, I have been cold and naked…..
Martyr John Huss: When he had been fastened to the stake, and all was ready for the fire to be lighted, the martyr was once more exhorted to save himself by renouncing his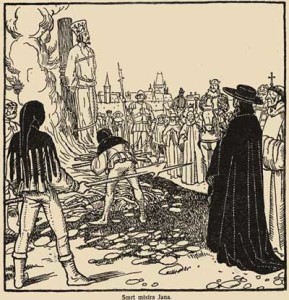 errors. "What errors," said Huss, "shall I renounce? I know myself guilty of none.
I call God to witness that all that I have written and preached has been with the view of rescuing souls from sin and perdition; and, therefore, most joyfully will I confirm with my blood that truth which I have written and preached."– Ibid., b. 3, ch. 7. When the flames kindled about him, he began to sing, "Jesus, Thou Son of David, have mercy on me," and so continued till his voice was silenced forever. (White)
Martyr Jerome of Prague: As the  sentence of condemnation was passed upon him. He was led out to the same spot upon which Huss had yielded up his life. He went singing on his way, his countenance lighted up with joy and peace. His gaze was fixed upon Christ, and to him death had lost its terrors. When the executioner, about to kindle the pile, stepped behind him, the martyr exclaimed:
"Come forward boldly; apply the fire before my face. Had I been afraid, I should not be here. His last words, uttered as the flames rose about him, were a prayer. "Lord, Almighty Father," he cried, "have pity on me, and pardon me my sins; for Thou knowest that I have always loved Thy truth."–Bonnechose, vol. 2, p. 168. His voice ceased, but his lips continued to move in prayer.  (White)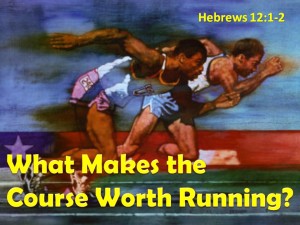 The first step of self dying, and life beginning in Christ, is to escalate Christ in your life. He must be the focal point. Our eyes are to be forever "looking unto Jesus, the author and finisher of our faith, who for the joy that was set before Him endured the cross, despising the shame, and has sat down at the right hand of the throne of God. (Hebrews 12:2)  So as we escalate Christ we will begin to diminish self to the point of death as we recognize it is not about us.
But there also must be a willingness to subject our small and insignificant Minds and desires to the greater goal of following Christ and telling others of the good news of Christ soon return, as we approach the end of this great controversy.  Paul also tells us in Galatians 2:20 I have been crucified with Christ and I no longer live, but Christ lives in me. The life I now live in the body, I live by faith in the Son of God, who loved me and gave himself for me."
And once you understand it is not about you. The transformation can take place. Paul tells us in Rom 6:11-14 "In the same way, look upon yourselves as dead to the appeal and power of sin but alive to God through Christ Jesus our Lord. Do not, then, allow sin to establish any power over your mortal bodies in making you give way to its lusts. Nor hand over your bodily parts to be, as it were, weapons of evil for the devil's purpose.
But, like men rescued from certain death, put yourselves in God's hands as weapons of good for his own purposes. For sin can never be your master; you are no longer living under the law, but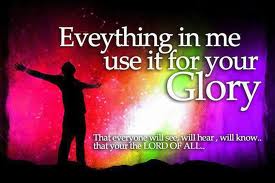 under grace." We are then forever being renewed through God.  And this transformation will take place as our Faith and belief in the Savior allows us to have a deeper and personal, relationship with Christ and His Word'.
Paul recognizes this when in Acts 20:24 He states "But I count my life of no value to myself, so that I may finish my course and the ministry I received from the Lord Jesus, to testify to the gospel of God's grace."  Paul is now on his missionary journey as he  feels the presence of God calling him to go to Jerusalem. But at every step on this journey he is being warned not to go, you will be captured, and bound in chains, and thrown in prison.
Paul knows this but He also knows that Jerusalem is where God is sending him. Then Paul answered, "Why are you weeping and breaking my heart? I am ready not only to be bound, but also to die in Jerusalem for the name of the Lord Jesus."Acts 21:13 As we see through the Word, this is what God is required to be a true follower of Christ, A conscientious, and complete death to self. what man can do to the body is insufficant.
Paul is no longer concerned with his life, because he gave everything to Christ long ago on the road to Damascus. And Christ gave it back to him on Calvary. He is now following Gods mandate  If it is Paul's time to die then that is God's will. Paul says, "my life is of no value to me", Paul was focused and he endured. His whole life was centered on God and what his will for him was.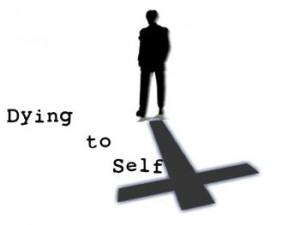 Success comes from finishing the course Christ sets for us. It must be all about Him and his will. I am dead in CHRIST you can not hurt a dead man Galatians 2:19-20 tells me "For through the law I have died to the law that I might live to God. I have been crucified with Christ; and I no longer live, but Christ lives in me. The life I now live in the flesh, I live by faith in the Son of God, who loved me He lives in Christ and Christ lives in Him.
So if self is dead he can say without any reservations "And now, compelled by the Spirit, I am going to Jerusalem, not knowing what will happen to me there." And because of His faith in allowing self to die. Stays focused on the prize and eternal life through Jesus Christ who gave it all for him.
Friends remember the controvesy and battle has been fought and won through our death to self and resurrection of a new life in Jesus Christ as we carry the same cross as Christ carried and our acceptance of His resurrection from the dead. The Holy Spirit must continually lead us to allow Christ to change our Characters For we must appropriate by faith the power of the Cross as we finish the course. "For we are more than conquerors through him who loved us."
Free, I long to be free I long for the day I believe
That all you say you see in me is true That's hard for me to do
It's hard for me to die to myself And trust my life to someone else
So come, empty me out I'm no good without
You inside of me Come and fill my heart with hope
Come and fill my life with love Come and fill my soul with strength to carry on
Because from here the climb is steep, the road is long
Come and fill my days with dreams Empty me of all the empty things that I hold on to
Come and fill my heart with you I need you in my life
Need you like the air that I breathe You become the very heart of me
And I, I can't believe my eyes I can't believe the dream that I've found
Lord your love has turned my world around So come, fill up my heart till I am like you are
So deep inside of me Search me Lord, try my heart
Come and take me now and make me new So Lord that the world will see you in my life
Come and fill my days with dreams Empty me of all the empty things that I hold on to,
Come and fill my heart with you
So my friends today. Stay focused, remain faithful, love one another and endure till the end and never forget to STUDY&PRAY