March 22, 2014
WHAT ARE THE PRINCIPLES YOU LIVE BY, AND CAN THEY BE CHANGED?
And Jesus called them to him and said to them, "You know that those who are considered rulers of the Gentiles lord it over them, and their great ones exercise authority over them. But it shall not be so among you. But whoever would be great among you must be your servant, and whoever would be first among you must be slave of all. For even the Son of Man came not to be served but to serve, and to give his life as a ransom for many." Mark 10:42-45 (ESV)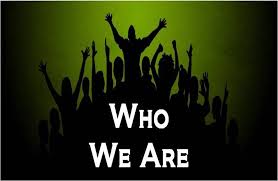 As a Child of God, what do you care about the most? Do you know who you are? And what are the principles by which you live by each day? "are you willing to stand up for what's right though the heavens fall." Does God set the standard you live by, or does Scandal, Greys Anatomy, and NCIS set it for us?
Christ example to us, while on this earth was that of a Leader, Servant, Physician, Creator of the Universe and King of Kings and Lord of Lords and He was also our Savior. He multitask-ed. But He also had a mission. Today let's focus on His role as a Servant and a Leader. Somehow if you think about it those two just don't go together.
"they run counter to common sense. Our everyday images of leadership do not coincide with leaders being servants. Leaders influence and servants follow" so why would Christ play the role of both. Well my friends this is where I need you to focus today. As I started my devotional, I ask you the question DO YOU KNOW WHO YOU ARE?
AND WHAT ARE THE PRINCIPLES, by which you LIVE BY? And what are you willing to do, or not do as a Child of God? You see Christ knew who He was, He knew the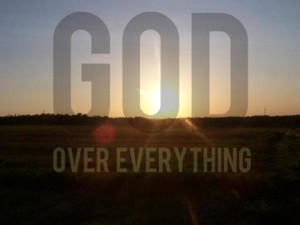 principles he stood by, and He also knew He would never waver from those principles, He also knew the mission His Father had sent Him to do, and He would not stop until that mission was complete.
So What is your mission statement or standard that you live by? and is Christ at the center of it? Christ, "In stooping to take upon Himself humanity, Christ revealed a character the opposite of the character of Satan. But He stepped still lower in the path of humiliation.
"Being found in fashion as a man, He humbled Himself, and became obedient unto death, even the death of the cross." Phil. 2:8 As the high priest laid aside his gorgeous pontifical robes, and officiated in the white linen dress of the common priest, so Christ took the form of a SERVANT, and offered sacrifice, Himself the priest, Himself the victim. "He was wounded for our transgressions, He was bruised for our iniquities: the chastisement of our peace was upon Him." Isa. 53:5." (E.G. White)
Once again my friends what are the Principles of your life that you have set for yourself? And Is your PASSION, and commitment to Christ at the center of those principle? We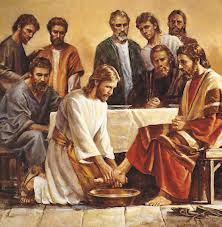 have friends, and family members who are dying each day whose destiny is set either for Salvation, or for Perdition.
But today each of us who are still under the umbrella of grace and mercy, should be asking ourselves the question, what are the principles we stand by? Christ was a Humble Servant, and a Leader that transformed lives. What are our Standards each day, a wonderful Mother, and father, great employee, superb church member, loyal friend and family member, and a charter member of the YMCA.
But my friends it's the next standard we have set for ourselves that should mean the most to us because it is the standard and foundation by which the first set of standards rest on, and that is our relationship we have with Christ and what He expects from each of us daily. And my friends being a Servant as Christ was a Servant can never be separated from this Journey God has placed us on. and as a Child of God we are all Leaders. So today lets all set our Standard on the principles that God has set for us and if we do that, with commitment, and passion Eternal Life will be ours .  
So my friends today. Stay focused, remain faithful, love one another and endure till the end and never forget to STUDY&PRAY