Sep. 21, 2015
MY FRIENDS, WE ARE PARTICIPANTS IN THIS CONFLICT, HOW FAR WILL WE GO?
The question comes closer still: how may the controversy in my own heart, the strife between inflowing selfishness and outgoing love, be settled in the victory of good, and settled forever?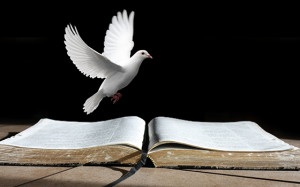 What does the bible say? What has God to teach us about this eternally important question? (E.G. White, The Great Controversy, Preface)
These are all questions that we must realize are at the foundation of our Salvation. But they are also questions that we must have a passion to find out by seeking God's presence each day through the study of His word as the Spirit guides us into all truth and understanding.
To each of God's children who seeks His kingdom daily, "Jesus is the Savior of the entire world, the only name by which we can receive salvation and He is always available. His power is always available which assures victory if we are willing to step out on faith and endure until the battle is finished and we receive our reward, eternal life.
So how far will we go to make that happen? Or will we stop just short of victory because the road gets a little rugged and we loose site of our goal? "These are the names of the mighty men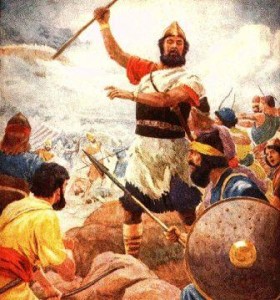 whom David had: Josheb-basshe′beth a Tah-che′monite;….. he wielded his spear against eight hundred whom he slew at one time.
And next…. was Elea′zar the son of Dodo, son of Aho′hi. He was with David when they defied the Philistines…..He rose and struck down the Philistines until his hand was weary, and his hand cleaved to the sword; and the Lord wrought a great victory that day…2 Sam 23:8-10 (NKJV)
My friends, Elea′zar the son of Dodo, son of Aho′hi. who fought so hard his hand cleaved to his sword, Is not a fictional character out of Hollywood to entertain us,  Josheb-basshe′beth a Tah-che′monite really did kill eight hundred men that is why the bible must be our road-map to finish the course, because this same power is available to us if we believe.
The question we must ask ourselves is, do we have enough faith to carry out the same feat as we hold God's sword or His powerful word until it cleaves unto our heart "and the Lord wrought's a great victory through us as we move out and serve"?
Our only defense is the Word of God and His Spirit against the enemy. But first we must "lay aside every weight, and the sin which doth so easily beset us, and let us run with patience the race that is set before us."Heb. 12:1 (KJV)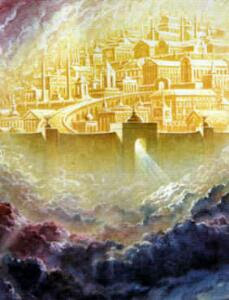 But God's word and Spirit must be a part of us, inseparable to the point that we become bonded as one along with our Faith and endurance. My friends we can do this because God has given us all the "authority [we need if we believe,] to tread upon serpents and scorpions, and over all the power of the enemy: and nothing shall in any wise hurt [a Child of God]. Luke 10:19 (ASV)
In addition, Incredible things begin to happen when the passion of God dominates, as we model the way while Inspiring a shared vision to the promise land within others, always reminding the rest of the field, what awaits, once we cross that finish line.
And that vision is a sea of glass that leads into that city called Glory and when we enter those gates all we can do is cry out, "Holy, Holy, Holy, as the angels carry us from mansion to mansion, Oh the sites, "eye has not seen, nor ear heard, nor have entered into the heart of man or woman what our God was preparing for His faithful who endured while on this earth.
My Friends, where there is no vision, the people perish…..Proverbs 29:18 (KJV)