Aug. 27, 2014
MY FRIENDS, DID YOU NOT KNOW "FOR SUCH A TIME AS THIS" IS NOW?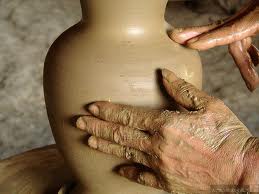 For most baby boomers life has been a journey that has been a quandary of twist and turns like "the vessel of clay spoiled in the potter's hand, he reworked it and reworked it into many vessels, until it seemed good to the potter.
So like each of our Characters in the hands of OUR SAVIOR" as he prepares us to "go into all the world and preach the gospel "FOR SUCH A TIME AS THIS". As God's chosen generation, Christ is calling team leaders and workers, but before we can help the reworking process "FOR SUCH A TIME AS THIS."
We must first lay aside every weight, and sin [in our life] which doth so easily beset us, [so we can] run with patience the race that [our God has] set before us."Heb. 12:1 (NIV)
God has given us this challenge, and yes it does become a difficult challenge, because we come from a generation, that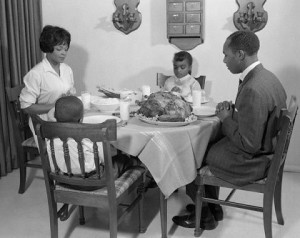 the dinner table conversation was only pass the bread please, pass the potatoes please. Not; Guards Fight Pro-Russian Separatist Forces Near Novoazovs, or Israel Mounts Airstrikes on Gaza as Rockets From Syria Hit Golan Heights. or Knife-wielding man shot dead by police near Ferguson, Mo., after yelling 'Shoot me, kill me now'.
Yes my friends our world now, is a world where Lucy and Desi Arnaz not only do they sleep in the same bed, but they are not even married and in some cases, Luci and Desi are both men, but they are married!!
Robertson McQuilkin wrote. "God planned the strength and beauty of youth to be physical. But the strength and beauty of age is spiritual. We gradually lose the strength and beauty that is temporary so we'll be sure to concentrate on the strength and beauty that is forever."
AS GOD'S CHOSEN GENERATIONS our strength and beauty must penetrate through the mire and slime of the hip hop generation, a generation who "calls evil good, and good evil; that put darkness for light, and light for darkness; that put bitter for sweet, and sweet for bitter!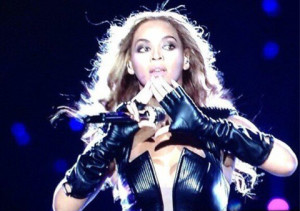 A generation where our celebrities often throw up the Devil's Horns or the "El Diablo" hand gesture, which is a nod to the devil, or cover one eye, which is a nod to the All-Seeing Eye of everything evil. Consistent with this, The god of this world has recruited and brainwashed an entire generation as he persuades them, "when you eat from [the things of this world] your eyes will be opened, and you will be like God, knowing good and evil." Gen 3:5 (NIV) Time is moving rapidly, Satan is desperate because He knows his period of reign as the god of this world, will end soon.
So my friends, if you have decided to serve God and give Him your all, "FOR SUCH A TIME AS THIS"  then our Savior is asking each of his children to prepare for battle, but we must first implant the principles and character of God in our lives as we allow His word and Spirit to transform us as diligent workers.
"For the Spirit [that] God gives us does not make us timid, but gives us power, love and self-discipline. So do not be ashamed of the testimony about our Lord….." 2 Tim 1:7-8 (NIV) "be strong in the Lord…. And Put on the full armor of God, so that [we] can take our stand against the devil's schemes." Eph. 6:10 (NIV)
In addition, No weapon formed against [God's faithful] shall prosper, and every tongue which rises against [us] in judgment, [we] shall condemn, [in God's name]" Isaiah 54:17 (NKJV) So "If we can help somebody as we pass along, If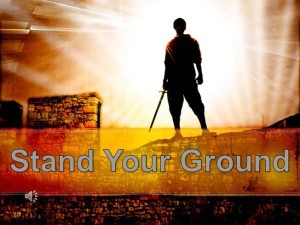 we can cheer somebody with a word or song.
If we can show somebody he or she is trav'ling wrong, THEN OUR LIVING SHALL NOT BE IN VAIN, if we can do our duty as a Christian ought, If we can bring back beauty to a world up-wrought, If we can spread love's message that the Master taught, THEN OUR LIVING SHALL NOT BE IN VAIN."
Friends, today study what God did as He lived on this earth, as you carry your cross and carry out God's mandate to take the good news of the gospel to this generation, RIGHT NOW, "FOR SUCH A TIME AS THIS"
So my friends today. Stay focused, remain faithful, love one another and endure till the end and never forget to STUDY&PRAY