MY FRIENDS YOUR DAILY CLIMB DEFINED!!!
YOUR DAILY CLIMB derives from a personal mission statement that allows a Child of God to focus on this Journey Christ has placed each of us on starting with the attributes of life, Death, Home, Family, friends, love one's and one's job description. In addition, the subject is infinite when we think of one's problems within the interaction with our day to day life and how we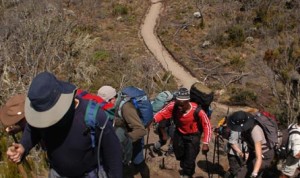 as Christians relate or handle each situation or circumstances that arises when our Faith has been stretched to the limit.
In other words every day IS A DAILY CLIMB UP THE MOINTAIN OF LIFE and like President Mandela who states "I have discovered the secret that after climbing a great hill, one only finds that there are many more hills to climb. I have taken a moment here to rest, to steal a view of the glorious vista that surrounds me to look back on the distance I have come.
But I can only rest for a moment, for with freedom come responsibilities, and I dare not linger, for my long walk is not ended." The only words I would change from Mr. Mandela's quote is the part where He states "I have taken a moment here to rest" As God's chosen we don't have a moment to rest For Christ tells us "Look, I am COMING SOON! My reward is with me, and I will give to each person according to what they have done." Rev. 22:12 (NIV)
Today let's focus on the word SOON. Webster tells us SOON means within a short period after this or that time," and God's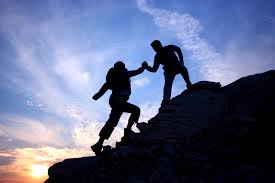 Word tells us "the vision awaits its appointed time; it hastens to the end it will not lie. If it seems SLOW, wait for it; it will surely come; it will not delay." Habakkuk 2:3 (ESV) My friends the daily climb of your life that has allowed a state of depression, and despair to exist, if you will only allow God to take full control of your life, He will allow that struggle where ever on your journey you may be, to become a constant measure of your faith and strength that will carry you to the next level on your journey on the way to the promise land.
So the climb continues because the God we serve is unlimited, unmeasurable, and infinitely, in extent of space, duration of time in regards to what He is capable of doing for each of us on our climb each day. For those who have decided to endure the climb to the top, it's not enough to just show up, you also must stay in the word of God and in a heartfelt prayer life preparing for the demands that climbing will put on you to make it to the top.
At times you may get to a  point on your climb where you don't believe you can take another step, but you're connected to a rope with your teammates who are also willing to give it all to the Master to make it to the top, so stopping isn't an option, so our eyes continues to Look unto Jesus the author and finisher of our faith; who for the joy that was set before him endured the [climb on His way to the] cross, despising the shame, and is set down at the right hand of the throne of God."Heb 12:2 (KJV)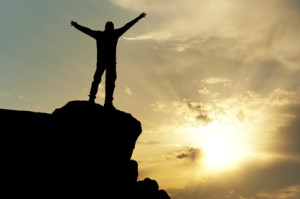 A God who calls us to pursue righteousness, to sustain a drive toward excellence. God calls us to have a life of purpose far beyond what you think yourself capable of living, Because He will sustain, and provide us with the adequate amount of strength throughout your life to finish the climb if you believe. But remember If you are not able to encounter the smaller climbs like "the socially acceptable sins", "which so easily beset's us" how can we be able to overcome much greater climbs.
For one day SOON "there will be great tribulation (affliction, distress, and oppression) such as has not been from the beginning of the world until now—no, and never will be [again]. And if those days [will] not been shortened, no human being [will be able to] endure and survive, but for the sake of the elect (God's chosen ones) those days will be shortened." Matt. 24:21-22 (NIV) So MY FRIENDS YOUR DAILY CLIMB HAS NOW BEEN DEFINED!!! So "as ye have therefore received Christ Jesus the Lord, so [climb] ye in him" Col. 2:6 (ASV)
So my friends today. Stay focused, remain faithful, love one another and endure till the end and never forget to STUDY&PRAY