May 30, 2016
MY FRIENDS, ARE WE TRULY COMMITTED TO GIVE IT ALL TO CHRIST?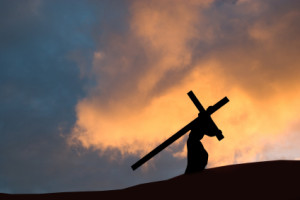 "Whoever wants to be my disciple must deny themselves and take up their cross daily and follow me." Luke 9:23 (NIV) But what will we have to really give up on this journey to become a disciple of Christ? And when will God be able to acknowledge our spiritual achievements to all the heavenly host as His voice vibrates throughout the courts of heaven, I know that they fearest Me?
And at that moment all of heaven rejoices because when the Father rejoices all of heaven rejoice as they sing praises to Him "from whom all blessings flow." And my friends, such exultation because we His children have continued through our faith and endurance to stay focused on His journey not ours while allowing His Spirit to transform our character into the image of His Son who gave it all for our Salvation.
And now through the power of His word we "habitually keep all of His commandments, obeying and following precept after precept, as we abide in
His presence. And my friends because of our commitment to stay focused on His plan for our life, without any reservation we know and are assured that He truly abides in us through the Spirit whom He has given us as a free gift. And because of what was done for us on Calvary our desire and passion is only to spread the good news of the gospel to a world sinking deep in sin and without any hope of being rescued.
My friends, I can picture this scene because as a Child of God who seeks with a passion the out pouring of the Holy Spirit Daily, I do understand that "The fear of the Lord, is the beginning of wisdom; And the knowledge of the Holy one is understanding. Prov. 9:10 (KJV) And as Gods Children we must understand the "fear of the Lord lies at the very foundation of all knowledge."
And this knowledge my friends is found only in God's word and only through God's Spirit can we understand the depth, height, and the path to our Salvation as we Study with heartfelt prayers and supplication as we seek the Spirit to guide us in all truth and understanding. In addition, this wisdom and understanding is in the knowledge of Him, our Redeemer.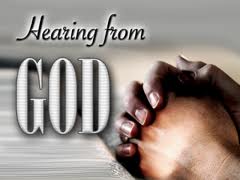 And "as the eyes of our understanding  become enlightened; that we may know what is the hope of His calling, what are the riches of the glory of His inheritance in the saints," Eph. 1:17-18 (KJV) But this can only occur if we continue to crucify self. So today my friends, are we ready to allow self to be crucified, and if not, why?
Maybe the answer to that question is as simple as whatever Journey in life we may be on right now, whether Doctor, Lawyer, Engineer, Chemist, Janitor, Cook or House Wife, the list goes on. But it just may not be the journey the council of heaven will place each of us on in their attempt at trying to save us. So we tell ourselves the commitment is just to great a price to pay right now.
And like the rich young ruler, we turn our back on Salvation because we have not Set our "mind on things above, but on things of this earth." not realizing, "there is laid up for [all of God's faithful who will endure to the end] the crown of righteousness, which the Lord, the righteous Judge, will award to [each of us] on that day; and not only to [us], but also to all who have loved His appearing." 2 Tim 4:8 (KJV)