MY FRIENDS, THE DARKNESS OR THE LIGHT WE MUST CHOOSE THIS DAY!!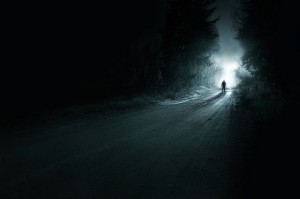 "Human eyes take several hours to fully adapt to darkness and reach their optimal sensitivity to low light conditions. The quickest gains in vision sensitivity are made in the first few minutes after exposure to darkness." This is when God's voice is still clear and precise and it is during this time, we can hear God's Spirit saying "ye [meaning you and I] are a [part of a] chosen generation……a peculiar people; that  should shew forth the praises of him who hath called you [and I] out of darkness into His marvelous light" 1 Peter 2:9 (KJV)
And as God's chosen, once our eye sight have become accustomed to the darkness, our faith and commitment to Christ is weakened and that still small voice is no longer applicable to our life, only the darkness we have accepted as an alternative to what God requires for our Salvation. In other words the light that comes from God's word is no longer conducive to our lifestyle because we have become accustomed to living in darkness.
But if we would listen to that still small voice the light will begin to clarify and purify our Christian values. So my friends if we are serious about our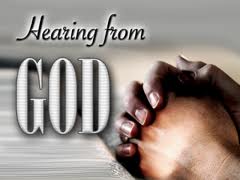 Salvation and life eternal, then we must become Passionate about the Light of Christ, it must become real as we seek His presence each day as we begin to clean up our bad habits that represent the darkness of this world. We must not forget the process that brings about darkness in our life can only change if self dies, and our life is lived through a personal relationship with God.
For every action of darkness that the god of this world tries to bring into our life there must be an overpowering and opposite reaction from the Spirit of God that keeps our eyes on life eternal and the light of God's word. Remember, If we keep walking in darkness and ignoring the light, nothing changes. Light denotes the values of Christ and life eternal, darkness denotes our desire for the things of this world and death. John 8:12 (ESV) states, "whoever follows me will not walk in darkness, but will have the light of life."
This is what walking in the light is, and once we begin to walk in the light we begin to produce fruit meaning others will begin to see God's light through us. "This is the message we have heard from him and proclaim to you, that God is light. And in him is no darkness at all….But if we walk in the light, as He is in the light, we have fellowship with one another, and the blood of Jesus His Son cleanses us from all sin." 1 John 1:5-7 (ESV)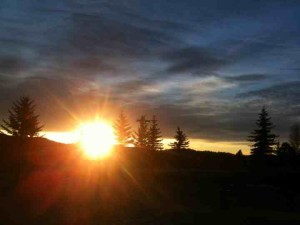 Now through Christ we have become "light barriers" we don't produce the light for only God can do that, but  through us others can see the source of all light, they see hope in "the fullness and admonition of Jesus Christ who saves us from our sins" So now my friends, through Christ we have become the light source to the world. And a city set on a hill for Christ, cannot and should not be hidden."
Our Savior has given us a mandate and that is to, live in the LIGHT and "let our light shine before others, so that they may see our good works [as we] give glory to [Our Father in heaven, as we pray that your name will always be kept holy. And we also pray that your kingdom will come and your light will always shine through us and your will, will always be done here on earth, the same as in heaven.]" Matt. 5:14-16 (KJV)