Dec. 25, 2015
MY FRIENDS, WAS IT A JEDI WARRIOR THAT SAVED US FROM OUR SINS?
"There's good and evil in this universe, and it's defined by something beyond ourselves." But Satan has made "beyond ourselves" and the plan of Salvation into a form of entertainment.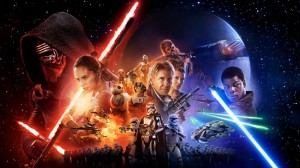 The word, "canon," means "standard" or "rule."
It is the list of authoritative and inspired Scriptures. But "as depicted in the canon, the Jedi study, serve and utilize a mystical power called the Force, in order to help and protect those in need.
The Jedi members, known as Jedi Knights, respect all life by defending and protecting those who cannot do it for themselves, striving for peaceful and non-combative solutions to any altercations they encounter and fighting only in self-defense and for the defense of those they protect.
Like their counterparts, the Sith, their main weapon is the lightsaber [not the word of God]. By training the mind and the body the Jedi seek to improve themselves by gaining unfettered
access to the Force [not the Holy Spirit] while also seeking to improve those individuals and groups they come in contact with. [not a world lost in sin]"
And so the plot continues as millions who would much rather believe in Luke Skywalker as their Savior then the one who truly gave it all for our Salvation. "And with all wicked deception for those who are perishing, because they refused to love the truth and so be saved.
Therefore God sends them a strong delusion, so that they may believe what is false, in order that all may be condemned who did not believe the truth but had pleasure in unrighteousness." 2 Thess. 2:10-12 (ESV)
And once again cooperate America and Satan have taken our mind as far as possible away from the birth of our Savior and into the abyss. But Hollywood will bring in millions during the holidays.
And  this is during a time when our minds should be focused on the Birth of Christ, the road to the kingdom and the saving grace of our Savior, it is now reduced to "Star Wars: The Force Awakens." and the Jedi knights
My friends, If you are a child of God, where is the outrage, that man has reduced a Balm in Gilead that heals our sin sick soul, the Creator of the Universe, to a Jedi warrior who has been placed on the auction block of our theaters for commercial gain.
As God's chosen it is our responsibility to tell the world, Jesus Christ will return soon to take his faithful away from a world that has allowed their spiritual compass that should be pointing them to Calvary and life eternal, into the opposite direction that only leads to death and perdition.
In addition, we must never forget "It is Satan's work to talk of that which concerns himself, and he is delighted to have human beings talk of his power, and of his workings through the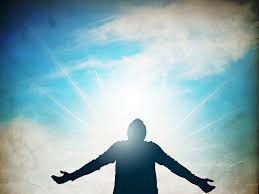 children of men…..But let us decide that this shall not be. If we look constantly to Jesus and become daily learners of him, we shall become like him in character, (E. G. White RH May 7, 1908)
"My friends The Lord is not slow to fulfill his promise as some count slowness, but is patient toward you and I, not wishing that any should perish, but that all should reach repentance."2 Peter 3:9 (ESV)
And so today Grace still abounds as God seeks His children to tell the world daily that "Neither is there salvation in any other: for there is none other name under heaven given among men, whereby we must be saved." Acts 4:12 (KJV) and that name is not Luke Skywalker but Jesus Christ.
Every excuse we may give as the reason we cannot serve Christ, was challenged and answered at Calvary.