July 23, 2015
MY FRIENDS, ASK FOR THE OLD PATHS, WHERE THE GOOD WAY IS, AND WALK IN IT!!
My friends, God's word and law never changes, Christ tells us "For verily I say unto you, Till heaven and earth pass, one jot or one tittle shall in no wise pass from the law, till all be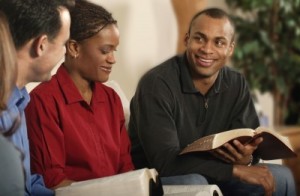 fulfilled." Matt. 5:18 (KJV)
As a child of God who serves God and seeks His presence daily, no matter what situation or circumstances arises in our life there is no negotiating for change. Christ tells us, "Thus says the Lord: "Stand in the ways and see, And ask for the old paths, where the good way is, And walk in it; Then you will find rest for your souls…" Jer. 6:16 (KJV)
Understanding and following the council of that text, let's us know, our faith only becomes stronger knowing we only have one option and that is what God has set before us and with full assurance we then begin to realize that if we are strong and endure through our faith and be of good courage.
We have nothing to fear nor be afraid of "for the Lord our God, He is the One who goes with [us and]. He will not leave [His faithful] nor forsake us." Deut. 31:6 (NKJV) But we must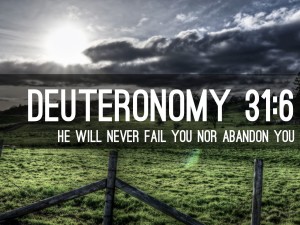 surrender it all to the Master as we allow Him to become "the center of our life and when we've lost our direction, He becomes the compass for our way."
There are so many paths that the god of this world places before us that "seemeth right unto a man, [or woman] but the end thereof are the ways of death." Prov. 14:12 (KJV) But our God has only one path and that is the one that was laid out for us from the foundation of the world.
"He hath chosen us in him before the foundation of the world, that we should be holy and without blame before him in love: having predestined us to adoption as sons by Jesus Christ to Himself, according to the good pleasure of His will, to the praise of the glory of His grace, by which He made us accepted in the Beloved.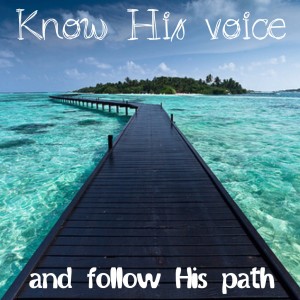 In Him we have redemption through His blood, the forgiveness of sins, according to the riches of His grace" Eph. 1"4-7 (NKJV) What a promise my friends, what more can we ask for as God's chosen and all He asked of us is that we "ask for the old paths, where the good way is, And walk in it;"
"Oh, let us contemplate the amazing sacrifice that has been made for us! Let us try to appreciate the labor and energy that Heaven is expending to reclaim the lost, and bring them back to the Father's house.
Motives stronger, and agencies more powerful, could never be brought into operation; the exceeding rewards for right-doing, the enjoyment of heaven, the society of the angels, the communion and love of God and His Son, the elevation and extension of all our powers throughout eternal ages–are these not mighty incentives and encouragements to urge us to give the heart's loving service to our Creator and Redeemer? (E. G. White Steps To Christ pp 21)
My friends, let's stay focus today, and decide with no reservation to make heaven our home. Satan knows his time has just about run it's course so his goal is to find a way to get each of us to stay focus on the things of this world  until we no longer recognize the love, grace and mercy of our God but only "evil as good, and good as evil."
So friends stay focused, remain faithful, love one another and endure till the end and never forget to STUDY&PRAY