July 21, 2016
MY FRIENDS, THE DNA FOR VICTORY IS WITHIN EACH OF US IF WE BELIEVE!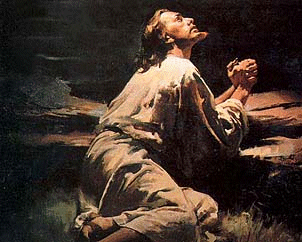 It was at Gethsemane that our Savior's humanity recognized the difficulty of His journey that He was on. And it was His humanity that faced the possibility of His father's presence no longer being with Him as He became "greatly distressed and troubled, He then said to [His disciples], "My soul is very sorrowful, even to death. Remain here and watch." Mark 14:33 (ESV) And my friends, it was at this point the finish line seemed like an impossible feat.
Impossible, because when in conflict with men who were inspired by the very spirit of Satan, He would say with no reservation, "He that sent Me is with Me: the Father hath not left Me alone; for I do always those things that please Him." John 8:29. (JKV) But now, "He seemed to be shut out from the light of God's sustaining presence. Now He was numbered with the transgressors. The guilt of fallen humanity He must bear. Upon Him who knew no sin must be laid the iniquity of us all." (E.G. White, Desire Of Ages p 685)
But He stayed focused on His journey until in such "agony he prayed more earnestly: and his sweat was as it were great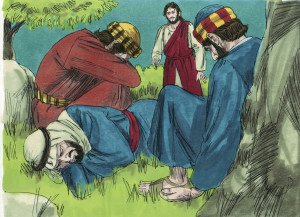 drops of blood falling down to the ground." Luke 22:44 (KJV) When He rose from prayer and went back to the disciples, he found them asleep, exhausted from sorrow He asked. "Why are you sleeping?" "Get up!!! Get up!!! "and pray so that you will not fall into temptation."
My friends, He realized His disciples did not understand they were not "wrestling against flesh and blood, but against the prince of darkness himself and there only hope to overcome was prayer. But remember, this is the same Jesus that faced a raging storm on the Sea of Galilee and while the disciples panicked He arose, and rebuked the wind, and said unto the sea, Peace, be still. And the wind ceased, and there was a great calm."Mark 4:39 (KJV)   
This same Jesus had faced demons before with total composure and even when Satan drove the agenda of the religious Elect to oppose him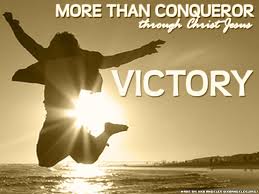 throughout His ministry He remained calm. But here in the Garden, Humanity was stretched to the limit and the weight of the entire world was on His shoulders. My friends, now we must make this very personal as we all focus on the reality, if Christ had lost this battle this world would be Satan's kingdom, and his desire to be "like the most High" he would have claimed. Which would have been a scenario for our destruction.
So much at stake in those few hours at Gethsemane because this was humanity like you and I that understood only through one's faith "of things not seen" and perseverance and the guidance of the Holy Spirit and a constant prayer life, would He obtained victory over the forces of evil and there leader Satan. Which tells us we have access to this same power because we "are more then conqueror's through Christ." That is why the DNA for victory lies within each of us.
Remember my friends, we are "heirs of God and fellow heirs with Christ, provided we suffer with him [which requires we carry our cross and together we will be glorified with Him]" Romans 8:17 (ESV) And soon we will be among that "great multitude which no one could number, of all nations, tribes, peoples, and tongues, standing before the throne and before the Lamb, clothed with white robes, with palm branches in [our] hands. and crying out with a loud voice, saying, "Salvation belongs to our God who sits on the throne, and to the Lamb!" Rev. 7:9 (KJV)