Dec. 26, 2015
MY FRIENDS, WHAT CONSTITUTES A CLEAR AND PRESENT DANGER TO A CHRISTIAN?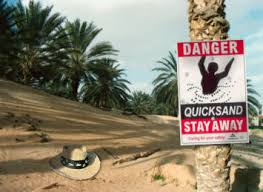 "Behold, we were shaped in iniquity; and in sin did our mother conceive us." Ps51:5 (KJV) But in spite of, our Savior "brought us out of the miry clay, He set our feet on the Rock to stay." But only if we have faith and endure to the end."
My friends, the worlds interpretation of how to live there life and the contrast in the way a child of God lives there's is becoming very blurred. At this moment we are in a clear and present danger.
Which is a doctrine adopted by the "Supreme Court of the United States to determine under what circumstances limits can be placed on First Amendment freedoms of speech, in other words we cannot cry fire in a theater when there is no fire because such action would pose a "clear and present danger" to public safety."
But have we as Christians compromised our spiritual standards to the point that what is an abomination to God in today's society is considered as no threat to our Salvation. My friends
there is a spiritual war being waged on what is acceptable in the sight of God.
So it must become personal as we ask, how far have we moved away from the purity of God? And how far, we have moved away from that narrow road that only a few are willing to travel and only a few are willing to struggle daily to stay on.
A road that will allow us to say very soon "I have fought the good fight, I have finished the race, I have kept the faith. Henceforth there is laid up for me the crown of righteousness, which the Lord, the righteous judge, will award to me on that Day, and not only to me but also to all who have loved His appearing." 2 Tim. 4:7-8 (ESV)
My friends, we cannot scream  fire in a room when there is no fire because that presents a clear and present danger to those around us. But we must tell the world that it is clear to God that we are presently in spiritual danger that will only get worst.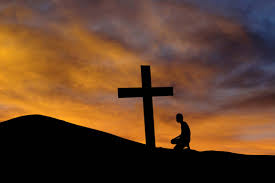 "And the people stood by, watching, but the rulers scoffed at Him, saying, "He saved others; let him save himself," but my friends they did not understand it was not himself he had come to save but it was others.
It was those who crucified and scoffed at Him, and it was also you and I. And "one of the criminals who were hanged [beside Jesus] railed at him, saying, "Are you not the Christ? Save yourself and us!" But the other rebuked him, saying, "Do you not fear God, since you are under the same sentence of condemnation? Luke 23:39-40 (ESV)
My friends don't you see we "are all under the same sentence of condemnation" but love and grace abounded, but we cannot continue to live "as if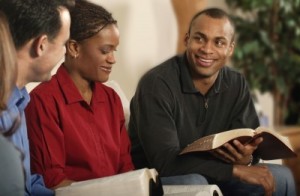 there is no God" and no retribution on what we have allowed Satan to tell us is acceptable.
Because Satan knows even if we scream, Jesus will be here soon so "let us cleanse ourselves from all filthiness of the flesh and spirit, perfecting holiness in the fear of God." 2 Cor. 7:1 (KJV) No one listens, because no one recognizes that Satan himself is the clear and present danger, so life is business as usual.
But God's commission remains until He says "it is finished" so the world must be told of the good news So let's pray they will listen until we all personally witness his appearing and say Behold, this is our God; We have waited for……and we will be glad and rejoice " Is 25:9 (NKJV) .
Every excuse we may give as the reason we cannot serve Christ, was challenged and answered at Calvary.