May 23, 2015
MY FRIENDS, WE ARE ALL ON LEVEL GROUND, AT THE CROSS, WHERE HIS BLOOD FLOWS!!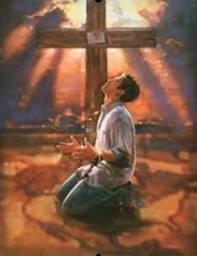 "There is neither Jew nor Greek, there is neither slave nor free, there is neither male nor female; for you are all one in Christ Jesus." Gal. 3:28 (NKJV) My friends, "There is a fountain filled with blood drawn from Emmanuel's veins; And sinners plunged beneath that flood lose all their guilty stains.
The dying thief rejoiced to see that fountain in his day; And there have I, though vile as he, washed all my sins away." And today if you are a child of God we can say with no reservation that the same Savior that died for you and I, died for Adolf Hitler, the dope pusher, the pimp and prostitute, the rich and the poor, the sane and the insane.
If we were shapen in iniquity; and in sin did [our] mother's conceive [us] Ps 511:5 (KJV) then we are all on level ground at the cross where His blood flows. "There are at least 43 references to the blood of Christ in the New Testament, all testifying to its great importance in the salvation and daily life of the believer.
Judas the betrayer spoke of it as "innocent blood Matthew 27:4 (KJV) and Peter called it "the precious blood of Christ, as of a lamb without blemish and without spot" I Peter l:9 (KJV) It is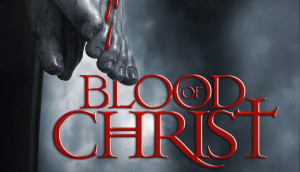 the cleansing blood in I John l:7 (KJV) and the washing blood in Rev. l:5, (KJV)
My friends whatever situation or circumstances, no matter what economic or social class, the blood of Christ cleanses all of our sins away if we believe and allow a transformation to take place through the Spirit of God. We can never become so complacent, lackadaisical, and self-indulgent, that we forget it starts at the cross and the shedding of Christ blood that will make us a candidates for God's pure and holy kingdom.
As the Master takes full control of our Character, as He eliminates the dirt and mire that has accumulated throughout the years, it is only the blood of Christ that purifies, only his blood that saves and redeems us from the penalty of sin. "But where sin abounded, grace abounded much more," Rom 5:20 (ASV)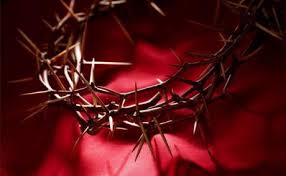 My friends, we cannot out sin the grace of God, so no matter how far the god of this world has taken us, that stream of blood flows just that far and once it saves, it places us on a straight course to life eternal. "And they overcame Him [or Satan] by the blood of the Lamb, and by the word of their testimony; and they loved not their lives unto the death. Rev. 12:11 (NKJV)
In this text, the blood is the overcoming blood, enabling believers to withstand the deceptions and accusations of Satan even if it means death. Christ death at Calvary summarizes Christ infinite love for everyone. And once we as His Children  have been washed in His blood, the believer then "dies to self and lives a new life through Christ" while asking Christ "what must I do to be saved" and not my will but thou will be done"
And each day, as we allow the Spirit to purify our lives by the standard of Christ, we will stay focus on what Jesus is trying to do in our lives, as we recognize that to be able to stand before our Savior one day with a pure white robe that was washed in His blood, we must have the faith, endurance and passion to maintain a close and personal relationship with Him daily, while understanding that the blood of Jesus, it will never lose its power to save.
So friends stay focused, remain faithful, love one another and endure till the end and never forget to STUDY&PRAY