Dec. 6, 2016
MY FRIENDS, ON A JOURNEY WITH CHRIST, HOW GREAT IS THAT?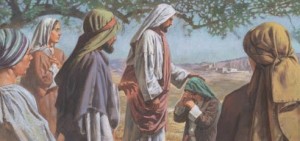 "Christ went through every city and village, preaching and bringing the glad tidings of the kingdom of God. And the twelve were with Him, and certain women who had been healed of evil spirits and infirmities, Mary called Magdalene, out of whom had come seven demons" Luke 8:1-2 (NKJV) Most likely Mary Magdalene also witness  Christ mock trial before the high priest as he ask, "Are you the Messiah, the Son of the Blessed One?" as Jesus responds "I Am…..she then witnesses the high priest ripping his clothing as he cries out, why do we need other witnesses? You have all heard his blasphemy.
What is your verdict? Guilty! The rabble cry out in response. "He deserves to die!" The horror she must have felt to see the rabble spit at him, and beat him with their fists while crying out "Prophesy to us," as the guards also begin to slap him while taking him away." Mark 14:61-65 (NKJV) I can only imagine her only words as the tears flowed down her face were, "oh, that my head were waters, and my eyes a fountain of tears, That I might weep day and night For the slain of the daughter of my people!"
Because at that point she probably understood the consequences of what was taken place in regards to the Jewish nation as her dreams and hopes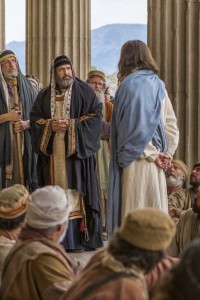 faded away at Calvary. But little did she know that is where Her hopes begin, because on the third day after Christ death, she stands there weeping at the tomb then Jesus voice is heard "………Woman, why are you weeping? Whom are you seeking?"
Then She turns and once again her dreams and hopes stands before her  as He tells her "go to my brothers and say to them, 'I am ascending to my Father and your Father, to my God and your God." John 20:11-20 (ESV) Women, most of the time are not made significant characters in the bible but her faith and dedication made her the exception. She was even part of the entourage who after His resurrection in Acts 2 (KJV) Jesus taught pertaining to the kingdom of God.
Then commanded them not to depart from Jerusalem until they have receive power from the Holy Spirit; and then you shall be witnesses to Me in Jerusalem, and in all Judea and Samaria, and to the end of the earth."  And that my friends is the journey we must all take. And it begins with her when Christ cast out seven demons, which could have been at seven separate occasions.
But she stayed focus on her goal as she "forsaked all others" while taking on the character and image of Christ. My friends, as you see Mary Magdalene's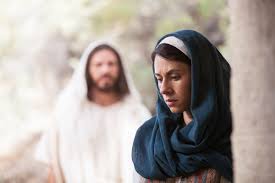 journey, we must ask ourselves what are the demons of this world that still "pleases us well" that keeps us from forsaken all others." And if our desire is salvation why have we lost focus on our journey? My friends, like Mary Magdalene, before we even get to the cross we must have that personal relationship with Christ through His word.
And with the power of Gods word and Spirit we can then like Mary Magdalene enter the upper room and take up our cross as we present to others the power of the gospel of Christ second coming and the transformation that takes place if you have faith and endure. We then present a shared vision of that glorious place called heaven.