MY FRIENDS, TAKING THE GOSPEL WITH US EVERY STEP OF THE WAY!!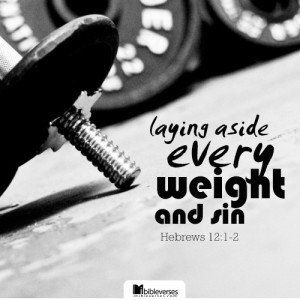 JESUS, OUR EXAMPLE "Therefore, since we are surrounded by so great a cloud of witnesses, let us lay aside every weight, and the sin which so easily ensnares us, and let us run with endurance the race that is set before us, looking unto Jesus, the author and finisher of our faith, who for the joy that was set before Him endured the cross, [as we must also take up our cross and follow Christ]……………." Heb. 1-2 (KJV)
A FATHER'S DISCIPLINE "The Lord disciplines the one He loves, and chastises every son [and daughter] whom He receives." [In addition,] it is for discipline that we have to endure. [Because] God is treating [us] as sons [and daughters]…… [Consistent with this,] if [we] are left without discipline, in which all have participated, then [we] are illegitimate children and not God's sons [and daughters]……[So we must understand,] For the moment all discipline seems painful rather than pleasant, but later it yields the peaceful fruit of righteousness to those who have been trained by it………" Heb. 1:3-1 (NKJV)
THE UNSHAKEN KINGDOM …………….Therefore, since we receive a kingdom [and gospel] which cannot be shaken, let us show gratitude, and offer to God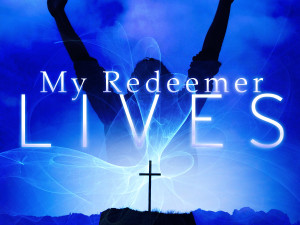 a pleasing and acceptable service and worship with reverence and awe; for our God is [indeed] a consuming fire. Heb. 1 25-29 (NKJV)
Today I need you to focus on Hebrews 12. a road-map to allowing the gospel of Christ to penetrate from within while understanding what is being done for us through Christ as we focus on "the steadfast love of the Lord [that] never ceases; [and] His mercies never come to an end; [great and beyond measure is God's faithfulness, because] they are new every morning;" Lam. 3:22-23 (ESV)
Heb. 12 begins by setting out an example for us to live by, that example being Jesus Christ the Author and Finisher of our Faith but before we can benefit from the promises and blessings of God and the full power of His Spirit we must strip away every sin that entangles us while running with endurance and persistence the course God has set before us. Also, while on this journey there will be some extremely annoying and difficult experiences, the terrain will get tough as we venture into unchartered and unfamiliar territory that will stretch out faith to the limit.
But, this only prepares us so we can "come out of great tribulation having washed our robes and made them white in the blood of the Lamb." Rev 7:14 (NIV) In addition, we must also remember "no temptation has overtaken [you or I] except such is common to man; but God is faithful, who will not allow [us] to be tempted beyond what [we] are able, but with the temptation will also make a way of escape, that [we] may be able to bear it." 1 Cor 10:13 (NKJV)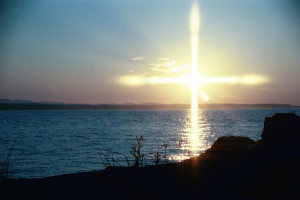 So our discipline is necessary because without discipline we are illegitimate children without the DNA or the "fundamental and distinctive characteristics" of Christ who guides us in "setting our minds on things above which are [everlasting], [and] not on earthly things, ["which will blow away like chaff in the wind"]" Col. 3:2 (NIV)
In addition, because all what God has done and continues to do for us so that we can have life and have it more abundantly in His Kingdom we owe Him all the praise and Honor that we can give as we take the good news of the gospel to all the world and then the end will come.