Nov. 4, 2016
MY FRIENDS, DO WE HAVE A STATUTE OF LIMITATION?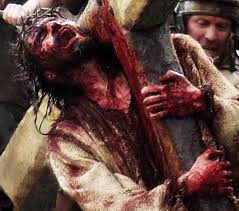 "Let this mind be in you, which was also in Christ Jesus:"  "For to this you have been called, because Christ also suffered for you, leaving you an example, so that you might follow in his steps. He committed no sin, neither was deceit found in his mouth. When he was reviled, he did not revile in return; when he suffered, he did not threaten, but continued entrusting himself to him who judges justly. Phil. 2:5 (KJV) 1 Peter 2:21-23  (ESV) My friend, all of humanity has been shaped in iniquity; and in sin did our mother's conceive [us]. Ps 51:5 (KJV)
A mother also conceived our Savior and our finite minds cannot adequately comprehend how our Savior was shaped, but what we do know, Satan knew the creator of the universe was capable of falling victim to sin because Christ was clothed in humanity. So "the god of this world [tried], but [failed because he]had nothing in [Him] John 14:30 (KJV) Yes my friends,"the King of glory stooped low" [to take on humanity and conquered.]
And because of Christ humanity, He was not spared from the pain of a cruel cross and death and we will never know all Christ gave up until we enter His royal domain above. Consistent with this, Satan knew prophecy and He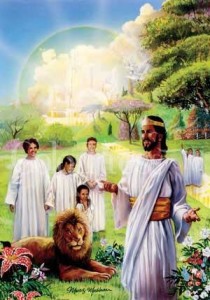 knew over two thousand years ago that all foresight, predictions and warnings by the prophets before Christ, terminated on the cross when Christ died. Everything from that point terminated as far as any charges Satan was attempting to make against the heavenly body.
I can only imagine demons were asking Satan what's happening as they see Jesus dying on the cross? But Satan knew there was no statute of limitation for his crime of attempting to make himself "like the Most High." So this is where God concludes, to everyone who believes in the name of Jesus and the power of the cross, that the war is over. But Christ still knocks at our heart to let Him in.
He understands wide is the gate and broad is the road that leads to destruction, and many enter through it. But small is the gate and narrow the road that leads to life, and only a few find it, [or will even try]" Matt. 7:13-14 (NIV) But His grace continues to abound. But we must remember, a merciful God still could not spare Satan and a third of the angels that sinned, and He spared not the old world, but saved only Noah and His family.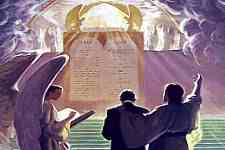 He did not spare the cities of Sodom and Gomorrha, into ashes condemned them and made them an example to all that should live ungodly lives. Yes, the Lord knows how to deliver the godly out of temptations, and to reserve the unjust unto the day of judgment to be punished" 2 Peter 2:4-9 (KJV) But our Savior is not slack concerning his promise, as some men count slackness; but is longsuffering towards us, not willing that any should perish, but that all should come to repentance," 2 Peter 3:9 (KJV)
My friends, we also have no statute of limitation on our abominations against God. That is why He seeks our repentance and a personal relationship with Him. But, if we are unwilling to confess our sins and transform our life into His image and character, we will be charge with every sin we have ever committed when God judges those who chose this world over life eternal.