March 30, 2014
My Friends Where is Your Focus Today?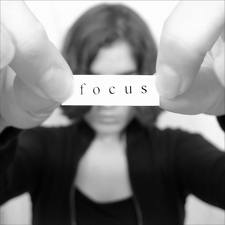 FOCUS: Wikipedia, describes the word as selectively concentrating on one aspect of the environment while ignoring other things, the Free Dictionary describe FOCUS: As a point at which rays of light or other radiation converge or from which they appear to diverge, also called focal point. "As we begin to focus on our Salvation, the transforming power of the Holy Spirit will begin to take shape before our eyes."
As a Christian our Focal Point should always be Jesus Christ and Him Crucified. Nothing else should define This Race or journey that each of us are on. It doesn't matter about our politics, Religious Denominations, Ethnicity, social status, or your sexual orientation. The only thing that matters, when each of us stand's before God is what was our Relationships with Christ, while we were here on this earth.
And did we allow Our Lord and Savior and His Spirit to transform our character to be like Christ. So as a Child of God we can never lose our focus, or direction where Christ is leading, as we Study his Word, and seek His Spirit. My friends if our focus, and our Faith Holds as we Endure to the end of this journey, eternity, and Gods pure and holy kingdom will soon be ours.
Have you ever wondered why a pigeon walks so funny? According to an article in the Detroit Free Press, a pigeon walks the way it does so it can see where it's going. Because it can't adjust its focus as it moves, the pigeon actually has to bring its head to a complete stop between steps in order to refocus. This is the way it walks: head forward, stop; head back, stop!
In our spiritual walk with the Lord we have the same problem as the pigeon. We have a hard time seeing while we're moving. We also need to stop between steps to refocus on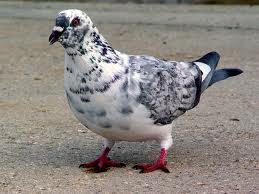 where we are in relation to the World and the will of God. Our walk with the Lord needs to have built into it a pattern of "stops," which enable us to see more clearly before moving on.
Paul tells us in Colossians 3:2 (NKJV) "Set your affection on things above, not on things on the earth. He also tells us in Colossians 2:6 -8 (NKJV) "As ye have therefore received Christ Jesus the Lord, so walk ye in him: Rooted and built up in him, and stablished in the faith, as ye have been taught, abounding therein with thanksgiving. Beware lest any man spoil you through philosophy and vain deceit, after the tradition of men, after the rudiments of the world, and not after Christ."
When we as Christians remain Focused we then surrender our all to the Master. And once that happens it all becomes about trusting and having faith in a God, that has done it all for our Salvation. "Totally Surrendering and given it all to the Master is not the most outstanding way to live, it is the only way to live," If we want to make heaven our home.
Nothing else should mattes as a Christians. Because all other pathways will only lead to resentment, defeat, and in the end destruction. Hebrews 12:2 (KJV) says "fixing our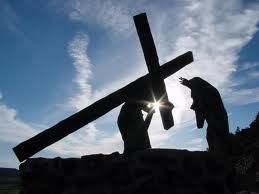 eyes on Jesus, the pioneer and perfecter of faith….." So if our Goal is the kingdom of God, then we must forever keep our focus on Christ and what it will take to be like Him. "Whoever claims to live in him must live as Jesus did."1 John 2:6 (NIV)
Paul also tells us. "I am crucified with Christ: nevertheless I live; yet not I, but Christ liveth in me: and the life which I now live in the flesh I live by the faith of the Son of God, who loved me, and gave himself for me." Gal. 2:20 (NIV) So By Surrendering to God, it takes the focus off of self, and what we may want, and places it upon the blood of Jesus Christ.
God is asking a lot, that cross can get quite heavy at times. The Spirit has been designated to give us all of our needs and more to finish God's work, but you must decide is it worth it?  yes my friends Salvation and eternal life is worth it. but that must be your decision God will not make it for you.
So my friends today. Stay focused, remain faithful, love one another and endure till the end and never forget to STUDY&PRAY