May 28, 2016
MY FRIENDS, CHRIST SAYS FOLLOW ME BUT ARE WE WILLING?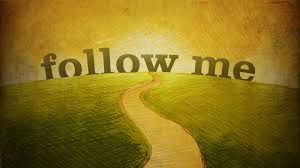 "And he saith unto them, Follow me, and I will make you fishers of men." Christ goal here is to place a few "peasants of Galilee" on a path or process that will allow them to make "extraordinary things happen" as He motivates and "transforms their values, into action, vision into realities, obstacles into innovations, separateness in solidarity, and risk into rewards." (Kouzes & Posner The leadership challenge pp 2)
But my friends, it all begins with a Path or Journey that Christ places each of us on. The key words are "Follow Me" meaning "conform to" or "comply with" and since He is God and God along, He knows the "plans He has for [you and I] declares the LORD, "plans to prosper us and not to harm us, plans to give [each of us] hope and a future." Jer. 29:11 (NIV)
In addition, when Jesus calls His Children he does so with a sense of urgency that will also convict and motivate His Children not only in achieving one's goal but also in allowing His Spirit to transform our life into the image of the one who has motivated us to "follow Him." "Whoever desires to come after Me, let him deny himself, and take up his cross, and follow Me." Mark 8:34 (NKJV)
But to carry a cross requires a personal commitment along with a level of passion and motivation that leads us to cry out to the one who gave it all for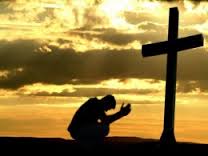 our Salvation, "all things I am willing to loose for the excellence of the knowledge of [you] Christ Jesus my Lord, for whom I have suffered the loss of all things, and count them as rubbish, that I may [call you my friend]." Phil 3:8 (NKJV)
And as He molds our character to be humble servants which is the foundation of everything a Christian stands for along with the faith and endurance that will allow us to continue to live our life as Christ lived His. Paul tells us, "although He existed in the form of God, did not regard equality with God a thing to be grasped,  but emptied Himself, taking the form of a bond-servant, and being made in the likeness of men.." Phil. 2:6-7 (NASB)
Christ tells us directly as He sat down and "called the Twelve and said, "Anyone who wants to be first must be the very last, and the servant of all." Mark 9:35 (NIV) In addition we must also tell ourselves that a child of God must be contradictory to anything that we would like to be that the world deems as success, because success to a Child of God has nothing to do with what we can accomplish in this world if it is not all about Christ and what our responsibility is to "our Father which art in heaven."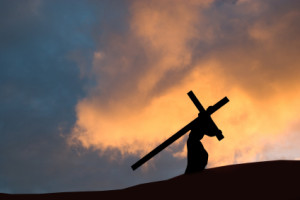 "For what we proclaim is not ourselves, but Jesus Christ as Lord, with ourselves as your servants for Jesus' sake." 2 Cor.4:5 (ESV) My friends, we must remember There is nothing in us, or of ourselves by which we can give our all to God if we do not realize our helplessness and our need of God's Holy Spirit to guide us to follow Christ.
And since The steadfast love of the Lord never ceases, [and] his mercies never come to an end" every morning we should begin our day committing our all to the Master which tells Him "all to Jesus I surrender Humbly at His feet I bow, worldly pleasures all forsaken Take me, Jesus, take me now"
Every excuse we may give as the reason we cannot serve Christ, was challenged and answered at Calvary.