Nov. 29, 2013
FROM 32,000, TO 300 FAITHFUL, WHICH NUMBER ARE YOU IN!!!
"when He saw the multitudes, He was moved with compassion for them, because they were weary and scattered, like sheep having no shepherd. Then He said to His disciples, "The harvest truly is plentiful, but the laborers are few. Therefore pray the Lord of the harvest to send out laborers into His harvest."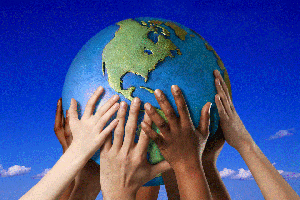 The world population is estimated  7.127 billion and out of that 7 billion you have 2.18 billion Christians or 32%  or roughly 1/3 of the population. But I have no doubt if that many people had allowed the Spirit of God to transform their character like our Savior we would have been in the kingdom years ago.
Matthew 7:21 tells us "Not everyone who says to Me, 'Lord, Lord,' shall enter the kingdom of heaven, but he who does the will of My Father in heaven. And the Angel of the Lord appeared to Gideon, His mandate was to go to war against the Midianites "And I will be with you God tells Him"
"Then the Spirit of the Lord came on Gideon, and he blew a trumpet, summoning the men of Israel to arms, 32,000 headed the call. But God told him it was to many, they would only claim victory for themselves instead of recognizing that it was God.
Then Gideon ask if anyone "trembles with fear" or were concern about home and family can leave. 22,000 returned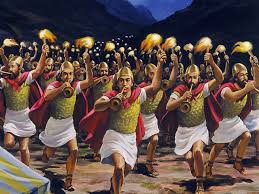 Home leaving only 10,000 Luke 14:26 tells us "If anyone comes to Me and does not hate his father and mother, wife and children, brothers and sisters, yes, and his own life also, he cannot be My disciple.
God then told Gideon "There are still too many men. Take them down to the water, and I will thin them out for you there. If I say, 'This one shall go with you,' he shall go; but if I say, 'This one shall not go with you,' he shall not go. "For the Lord, Knows our true Character "He examines each of us…He knows our thoughts before we think them" Ps 139:1-2
So that shook out another 9,700 leaving only 300 hundred faithful soldiers. My friends the prince of darkness goal is not to sift the chaff for they already belong to him, because he knows there foundation is not centered on the word of God and His Spirit, because they are forever willing to compromise God's precepts with the forces of evil's "SOCIALLY ACCEPTABLE SINS."
But His goal is to sift the wheat who is God's true followers, His elect, like the chosen 300. The one's who searches there soul, while dying to self daily. And like God's chosen 300, He takes pride in his faithful and because of that, Satan will use whatever means necessary to try and destroy their Character.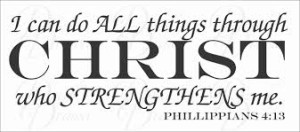 But God's faithful knows they "can do all things through Christ, because he gives each of us strength." Phil. 4:13. But my friends the faithful do get tired, and the stress levels do get high, but God's faithful endures as they continue to stay focused, and hold onto the promises of God, and His Spirit, as there faith prepares them for the promise land.
In Isaiah 40:29 it tells us "He gives strength to those who are tired and more power to those who are weak." Also in Heb. 13:5 it says "I will never leave thee, nor forsake thee" Heb. 13:5 I love the NEVER LEAVE THE, because that takes us all the way to our eternal destination which is the kingdom of God.
If you read Judges 6 you will see Gideon, and his three hundred faithful never had to lift a finger to fight the battle for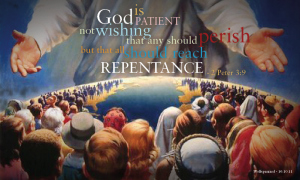 the battle was God's from the beginning to win. But Gideon, and his men's real commission was to only carry torches in their left hand, while holding in their right hand trumpets, as they blew and shouted "A sword for the Lord."
My friends the war Christ won on Calvary for us. He is only asking us to go out into all the world starting with our families, friends, and love ones, then our neighbors, and co-workers and then a world who has trampled on God's precepts, and spread the good news of the saving power of Christ as you seek others to join the army of the redeemed. So my friends like Gideon, take your torches which is the Spirit of God, and your sword which is the word of God and blow your trumpets which is the sounding cry for all to come out of Babylon "as you preach the gospel to everyone" Mark 16:15
So my friends today. Stay focused, remain faithful, love one another and endure till the end and never forget to STUDY&PRAY