Feb. 4, 2016
MY FRIENDS, JESUS DID NOT DIE SO THAT WE COULD DO IT OUR WAY!!
"I am the way, the truth, and the life. No one comes to the Father except through Me." John 14:6 (NKJV) My friends, another promise from Christ tells us "I will go and prepare a place for you." A promise to His faithful when He left this world the first time.
And He continued by saying "and if I go and prepare a place for you, I will come again and receive you to Myself; that where I am, there you may be also." John 14:3 (NKJV) My friends God's word "is eternal; it stands firm in the heavens." Ps.119:89 (NIV)
"God's covenant are established more firmly than the earth itself. All the creatures answer the ends of their creation: shall man, who alone is endued with reason, be the only unprofitable burden of the earth?" (Matthew Henry's Concise Commentary)
So the question we must ask ourselves is, if God's word is firm why do we feel we have a better plan for our life than God's plan for our salvation? For God "knows the plans that He has for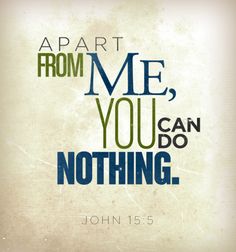 us" He has not become so occupied with the worlds "breaking news" of the day that He has put our life on hold until He can get back with us.
So as Heirs to His kingdom we must remember His plan for us ends in victory for "He is not slack concerning His promise, as some count slackness, but is long-suffering towards [His chosen], not willing that any should perish but that all should come to repentance." 2 Peter 3:9 (NKJV)
So it becomes our decision to tell God, we have a better way "that seems right unto a man or woman but the end thereof are the ways of death." Proverbs 14:12 (KJV)
Remember we did not choose God, but we were chosen and "appointed by God that [we] should go and bear fruit and that our fruit should abide, so that whatever [we] ask the Father in Christ name, He may give it to us." John 15:16 (KJV)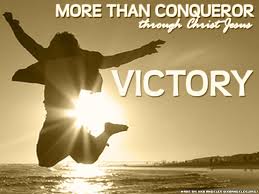 Us being His faithful, who have endured and are determined to go all the way with Christ because we have tried it our way, but now we understand there is no other way that we can obtained salvation and live throughout the ceaseless ages of eternity in God's pure and Holy kingdom except through the blood of Christ.
"Adam and Eve were placed upon probation in the Garden of Eden, and they were tested as to whether they would render obedience to God's law. They fell from their allegiance through the temptation of the wily foe, and now a great and infinite sacrifice has been made that man may have another trial" (E.G. White Review and Herald 1890 par 3)
And that trial is all played out on this Journey Christ has placed us on. But the path is very narrow and only through our faith and endurance will we be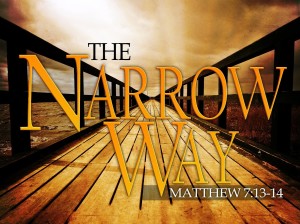 able to finish.
For "the Gateway to Life is small, and the road is narrow, and only a few ever find it." Matt 7:14 (KJV) A few is a small number because even God's chosen are "stiff-necked people! Our hearts and ears are still uncircumcised.
We are just like our ancestors: [we continue to] resist the Holy Spirit!" Acts 7:51 (NIV) So my friends we must decide to Commit our way to the Lord, Trust also in Him, And He shall bring it to pass." Ps 37:5 (NKJV) Commit meaning our all we must give to the Master for our only purpose in this world should be do the will of God.
Every excuse we may give as the reason we cannot serve Christ, was challenged and answered at Calvary.