Feb 25, 2014
MY FRIENDS, THERE IS A GENERATION THAT HAS RISEN UP WHO DO NOT KNOW THE LORD OR THE WORKS HE HAD DONE.
"The people worshiped the Lord throughout Joshua's lifetime and during the lifetimes of the elders who outlived Joshua. They had seen all the Lord's great works He had done for Israel. Joshua son of Nun, the servant of the Lord, died at the age of 110.
They buried him in the territory of his inheritance, in Timnath-heres, in the hill country of Ephraim, north of Mount Gaash. That whole generation was also gathered to their ancestors. After them another generation rose up who did not know the Lord or the works He had done." Joshua 2:7-10 (HCSB)
My friends, I hope that everyone that is able to read this devotional today will not only read, but understand that our Salvation depends on what I am writing today. In addition, as we fix our sights on the kingdom of God where the streets are gold and many mansions are waiting for occupancy that our God has prepared for the redeemed, that Salvation has to become a passion, and what we must do to achieve it.
Salvation is a free gift, but Christ must still be our example as we "walk in the way of love, just as Christ loved us and gave himself up for us as a fragrant offering and sacrifice to God. So 
my friends, we must also sacrifice our all as we serve others right here at the threshold of the promise land.
Each day I am able to see up close and personal the hope and ambitions of a people where the future looks very bleak, and I hope each of you, that are a part of the body of believers who seeks God's kingdom will recognize we are losing the battle with Satan because he has taken control of an entire generation through the entertainment and media industry.
He begins to cultivate their mind from the time they leave their mothers wound and all of this is happening as we sit in our pews each week singing "In a little while we're going home." Never before in the history of our world is it more important that we take the church out into our communities because if we stay silent that personal reward of life eternal promised to you and I, throughout God's word will be given "to the rocks, as they sing out!" "lo this is our our God who we have waited for"
But today because of His grace and mercy Christ is making a personal appeal to each of us if our desire is to be in that "multitude which no man could number" John talks about in Rev. 7:9 (KJV)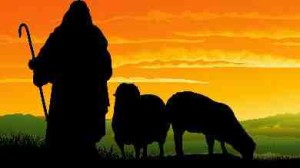 So if that is our desire we  must recognize and heed His voice crying out to each of us "feed my sheep" please "feed my sheep" which is our home and church but most of all our focus must be built around our communities and how we can become more appealing to the generation we are losing then Jay Z, Beyonce and the video game "call of duty"
Remember "after us there is another generation that has risen up who do not know the Lord or the works He has done."  So my prayers is that we all reevaluate our priorities because in a little while Christ will be coming to take those who are ready back home with Him.  So we must look beyond our pews to a world and a generation that is "sinking deep in sin far from the peaceful shore."
God , who said, "Let light shine out of darkness, made his light shine in our hearts to give us the light of the knowledge of God's glory displayed in the face of Christ." 2 Cor. 4:6 (NIV) And He is depending on us to take this light and  motivate and inspire others while telling the world if they believe there is a place that awaits them that "Eye has not seen, nor ear heard, Nor have entered into the heart of man…." 2 Cor. 2:9 (NKJV)
So friends stay focused, remain faithful, love one another and endure till the end and never forget to STUDY&PRAY