Nov 19, 2015
MY FRIENDS, CHRIST LEADS, SO WHAT ARE YOUR MARCHING ORDERS?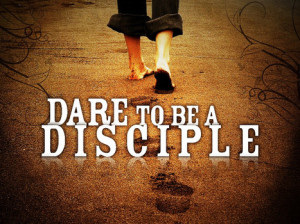 "I'd rather have Jesus than silver or gold; I'd rather be His than have riches untold; I'd rather have Jesus than houses or lands; I'd rather be led by His nail-pierced hand than to be the king of a vast domain or be held in sin's dread sway; I'd rather have Jesus than anything This world affords today.
He's fairer than lilies of rarest bloom; He's sweeter than honey from out the comb; He's all that my hungering spirit needs; I'd rather have Jesus and let Him lead" Yes my friends, because our Savior has set the pace, for His children to follow.
We then become the anchor leg of which becomes the fastest or most experienced on Christ team. It is our responsibility to make up ground on this race if those before us falls behind. God has ask us to preserve the lead that was secured by His Son on Calvary.
We have an awesome responsible that Christ has placed upon His chosen. My friends this becomes unchartered territory but we must not delay any longer because many are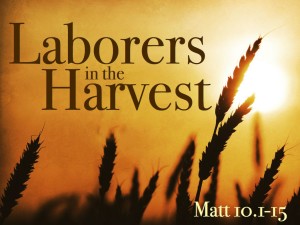 "like lost sheep without a shepherd and they wander aimlessly with a feeling of no hope.
And as Christ disciples, He is calling us to the challenge for "The harvest is plentiful, but the laborers are few." Matt. 9:36-37 (NKJV) And as one of the few, we must step out in Faith, knowing Christ "will never leave nor forsake us."
"Day by day, through faith in God, his hope and courage may be renewed. "The just shall live by his faith." In the service of God there need be no despondency, no wavering, no fear. The Lord will more than fulfill the highest expectations of those who put their trust in Him.
He will give them the wisdom their varied necessities demand." (E.G. White, Prophets and Kings, p 387) So we need only to step out in Faith and continue to endure until we can say "I have fought the good fight, I have finished the race, I have kept the faith.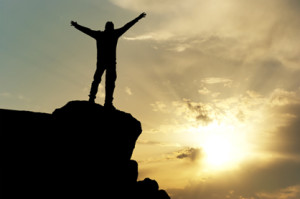 Finally, there is laid up for me the crown of righteousness, which the Lord, the righteous Judge, will give to me on that Day, and not to me only but also to all who have loved His appearing."2 Tim. 4:7-8 (NKJV)
A story is told about the duke of Wellington who was once present where a party of Christian men were discussing the possibility of success in a missionary effort among the heathen. They appealed to the duke to say whether in his judgment such efforts were likely to prove successful, proportionate to the cost.
The old soldier replied: "Gentlemen, what are your marching orders, Success he said, is not the question for you to discuss. If I read your orders, they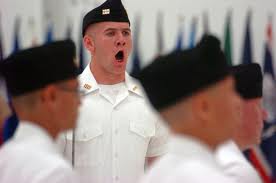 run thus, "go ye into all the world, and preach the gospel to every creature."
My friends, we have to obey our marching orders, because the secret to every Christian's success as to God's commission for his or her life, will be found in the harmonious and daily workings of all Christians, along with the Holy Spirit in the finishing up of Gods work regardless of what this world deems as a success story.
Remember, success as a Christian for Christ is our willingness to carry our cross across the finish line as we yield ourselves to the cause of God on the front lines of the battle field because every excuse we my come up with for the reason we cannot do God's will and serve, was challenged and answered at Calvary.
My Friends, where there is no vision, the people perish…..Proverbs 29:18 (KJV)