MY FRIENDS, WHAT IF WE GAVE GOD EVERYTHING INSTEAD OF GOING THROUGH THE MOTION?
"Beause just okay is not enough, Help me fight through the nothingness of life, I don't wanna go through the motions I don't wanna go one more day Without Your all consuming passion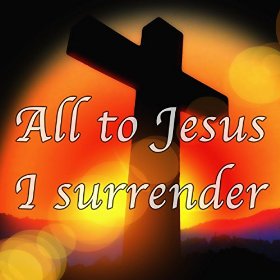 inside of me I don't wanna spend my whole life asking, What if I had given everything, Instead of going through the motions?" (Matthew West , The Motions)
My friends, as we look at our daily routine and how we spend the waken moments of our life, do we live it in accordance to the way God would like for us to live, or are we just going through the motion.
In some ways we have become automated to our relationship with God, nothing changes, "we are neither hot nor cold, but lukewarm."  We go to church, stand for the music, sit down for the announcements, kneel for prayer and wave our hands in the air as the praise team sings.
It becomes like clockwork. But we're not actually involved beyond the fact that we have become a warm body sitting in the same pew each week as we go through a sequence of events. "Satan always the clever strategist" keeps us believing that a quick prayer with the prayer warriors down front when the appeal is made for a commitment will allow us to go through the week simply going through the motions.
In addition, we never acquire any no real commitment to serve, or transform any areas of our life. We understand the requirements of God which in our mind satisfies any real relationship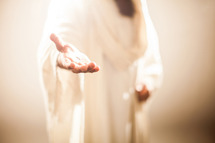 with Christ.
But my friends, "There is a way that seems right to a man, [or woman] But its end is the way of death." Prov. 14:12 (NKJV) Remember, Judas was in the presence of Christ for three years. "At the feet washing, Christ had given convincing proof that He understood the character of Judas. "Ye are not all clean" John 13:11 (KJV)
Remember Judas was part of the "favored twelve, who had been privileged above all others to hear [Christ] teachings, who had shared His wonderful love, and for whom He had shown such great regard by bringing them into close communion with Himself! (E.G. White Desire of Ages pp 654)
But when Judas left the presence of God for the last time from the upper room to go and betray our Savior, He sealed his own fate. Up until that point, while only going through the motion as a disciple the Spirit never left his presence, but Judas made the decision to walk away.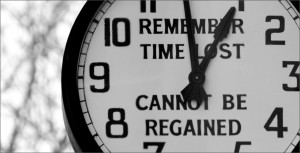 "Judas rose hastily to leave the room. "Then said Jesus unto him, That thou doest, do quickly. . . . He then having received the sop went immediately out: and it was night." Night it was to the traitor as he turned away from Christ into the outer darkness.
Until this step was taken, Judas had not passed beyond the possibility of repentance. But when he left the presence of his Lord and his fellow disciples, the final decision had been made. He had passed the boundary line."! (E.G. White Desire of Ages pp 655)
Wonderful had been the long-suffering of Jesus as it is with us as we go through the motions each day. But Grace my friends oh Wonderful grace where at the cross all of our sins were covered if we believe.
So today my friends, let's reevaluate our relationship with our Savior and begin not allowing the distraction of this world to keep us going through the motion of obtaining Salvation, while never doing what it takes to receive it.
So friends stay focused, remain faithful, love one another and endure till the end and never forget to STUDY&PRAY