Aug. 21, 2015
MY FRIENDS, HAVE YOU RECOGNIZE THE EXTENT OF GOD'S MARVELOUS GRACE?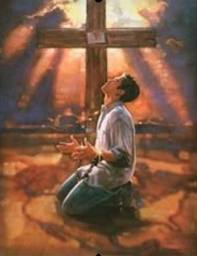 "The warfare against self is the greatest battle that was ever fought. The yielding of self, surrendering all to the will of God, requires a struggle; but the soul must submit to God before it can be renewed in holiness.
The government of God is not, as Satan would make it appear, founded upon a blind submission, an unreasoning control. It appeals to the intellect and the conscience. "Come now, and let us reason together" is the Creator's invitation to the beings He has made. Isaiah 1:18 (KJV)……..
He invites us to give ourselves to Him, that He may work His will in us. It remains for us to choose whether we will be set free from the bondage of sin, to share the glorious liberty of the sons of God.
In giving ourselves to God, we must necessarily give up all that would separate us from Him. Hence the Saviour says, "Whosoever he be of you that forsaketh not all that he hath, he cannot be My disciple." Luke 14:33 (E.G. White, Steps To Christ pp43)
How amazing is that, to be called by Christ to be His disciple "Follow Me, and I will make you fishers of men. [and] They immediately left their nets and followed Him." Matt. 4:19-20 (NKJV) My friends where I need you to focus today is in the words and "They immediately left their nets and followed Him."
Did you notice they did not ask, who is this stranger that expects us too give up everything and drop all we are doing and follow Him. But my friends, if we seek Christ daily, when His choice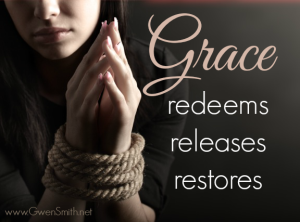 falls upon us whom He wants for His service the call is irresistible we must respond.
In addition, to stand in the presence of God and say I have more pressing issues, oh what a lost opportunity. "The warfare against self is the greatest battle will ever be fought" from within. So to give it all to the Master with no reservations should be all that matters, if salvation and life eternal is our destiny.
"O send out Your light and Your truth, let them lead me; Let them bring me to Your holy hill And to Your dwelling places." Ps. 43:3 (NASB) My friends the light has been sent out and it is God's Spirit, daily or Savior seeks us to let self die and give it all to the Master.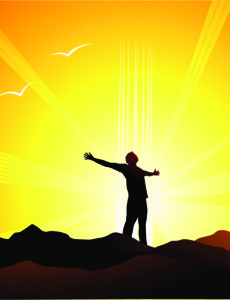 "How long will [we] falter between two opinions? If the Lord is God, follow Him; but if Baal, follow him." 1 Kings 18:21 (NKJV) Baal being a dwelling place of demons, a prison for every foul spirit, and a cage for every unclean and hated bird!" Rev. 18:2 (NKJV)
My friends, grace oh marvelous grace that still allows us to make choices after 6000 years of man doing it his way. Oh marvelous grace that still is willing to say "Come to Me, all you who labor and are heavy laden, and I will give you rest.
Take My yoke upon you and learn from Me, for I am gentle and lowly in heart, and you will find rest for your souls. For My yoke is easy and My burden is light." Matt. 11:28-30 (NKJV) Oh marvelous grace whose hand has reach as far as we have gone away from the presence of the one who gave it all for our salvation.
Grace oh marvelous grace, If it wasn't for His grace where would we really be, what would our life really be like. But the goodness of God still allows "His sun [or Son to continue to] rise on the evil and on the good, and sends rain on the just and on the unjust." Matt. 5:45 (NKJV) Grace oh marvelous grace.
My Friends, where there is no vision, the people perish…..Proverbs 29:18 (KJV)